Make a Difference Near You
Thanks to the generosity of donors like you, The Trust for Public Land is creating parks and conserving land for people in nearly every state across the country. Our work is transforming communities and improving the American way of life. Please join us in making a difference by contributing to one of our signature local campaigns.
The Trust for Public Land has transformed more than 200 barren asphalt schoolyards in New York City into vibrant community playgrounds. And after school and on weekends, these new playgrounds open their gates to the entire community. But there is still work to be done. Thousands of kids are still without playgrounds nearby.
As we work to create new playgrounds, we need your help bringing them to life.
Your contribution will empower the schools we work with to provide creative outdoor experiences at their playgrounds, providing programs like gardening and healthy foods curriculum, nature-based math learning, or outdoors movement sessions. The more funds we raise, the more schools we can reach, and the more lives we can help transform for generations to come! Donate Today!
The Trust for Public Land has teamed up with the Town of Huntington, Vermont to create the 245-acre Huntington Community Forest. Located immediately adjacent to the Brewster-Pierce Memorial School, the land is used as an outdoor classroom where kids can learn about the natural world. Its rich and diverse habitat is home to black bear, fisher, otter, and bobcat. A trail network offers exceptional accessibility for town residents and visitors to run, hike, snowshoe, and cross-country ski. Additionally, protection of the property's riparian areas, wetlands, river corridor, and headwater streams will enhance flood resiliency in the Huntington River Watershed and protect the drinking water source for the school. Donate today to save this recreational and ecological treasure from fragmentation and development – and open up a world of wonder to the students at Brewster-Pierce Memorial School.
As we work to create new playgrounds, we need your help bringing them to life.
The City of Wenatchee, residents, and The Trust for Public Land are working together to transform Kiwanis Methow Park. Today this South Wenatchee park at the corner of Spokane and Methow Streets, has only a cracked asphalt basketball court, an unsafe playground, no bathroom, and a worn patch of grass for playing soccer. Donate today!
Before closing to the public in 1999, Astoria Hot Springs was an essential recreation and gathering space for the community of Jackson, Wyoming. Now, The Trust for Public Land has permanently protected public access to the riverfront property and we're working with the Town of Jackson, designers, and community partners to create a new 98-acre Astoria Hot Springs Park with walking trails, gathering spaces, and hot springs pools.
Our $5 million Astoria Hot Springs Park Campaign supports the purchase of the park land, the community-driven design process, and the construction of the hot springs facilities. Help create this special park – donate today!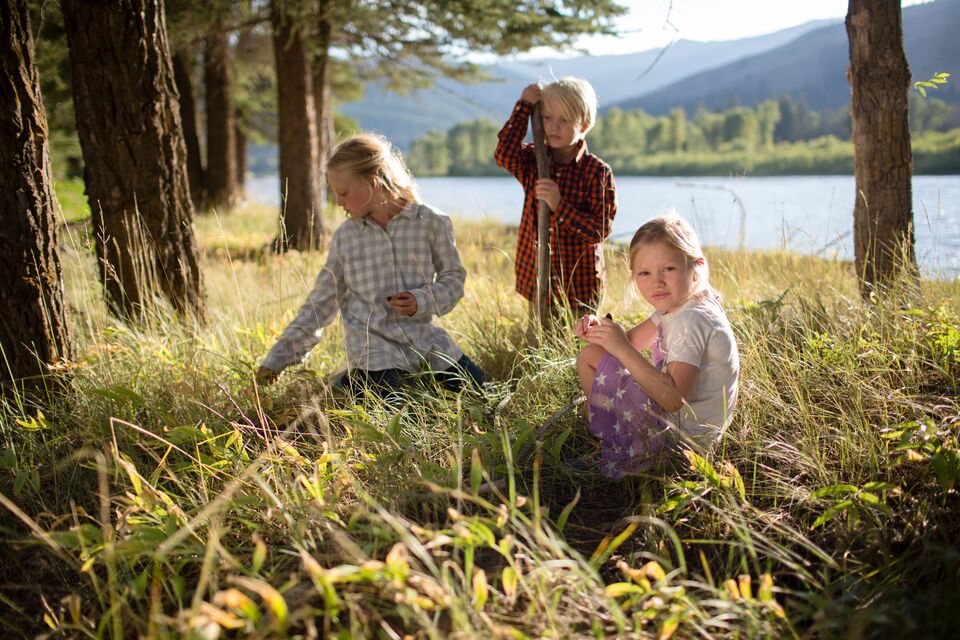 ---
A one-time assessment is applied to all gifts to restricted and capital funds for indirect costs associated with a local campaign and The Trust for Public Land's general operations. The assessment is currently 15%.