"We're on the verge of getting this done."
"We're on the verge of getting this done."
We're at a turning point for parks and open space in America. Nature is essential to healthy, resilient communities all the time, and never more so than during this pandemic. But the crisis has laid bare the dire inequalities in outdoor access across the nation.
The good news is that right now, we're on the brink of a defining legislative victory, a generation in the making, that could transform the outlook for outdoor equality across the country. Trust for Public Land board member Lucas St. Clair recently chatted about the promise and potential of that bill—the Great American Outdoors Act—with two seasoned experts on public lands policy: Senator Martin Heinrich of New Mexico and Lise Aangeenbrug, head of the Outdoor Industry Association. Here are the key takeaways from our conversation, including what YOU can do to ensure this crucial legislation clears the president's desk.
1. One bill, two big ideas
A bipartisan group of senators introduced the Great American Outdoors Act in early March with two main goals: to fix the longstanding $12 billion maintenance backlog in our national parks, forests, and other public lands; and to guarantee full and dedicated funding for the Land and Water Conservation Fund, the longstanding federal program that directs fees from oil and gas drilling to investments in parks and open space.
Senator Heinrich, who coauthored the Great American Outdoors Act, noted that ensuring stable federal funding for parks and public lands through LWCF would "allow us … to make sure that every one of those kids that doesn't have a park within 10 minutes of their house [will someday have] a park in their neighborhood. We should make that a national goal."
2. Gradually, and then suddenly
The Great American Outdoors Act came as a pleasant surprise to many parks and public lands fans. "I've spent time in DC, and I read the newspaper. I wasn't thinking at beginning of 2020 we'd have massive legislation … for LWCF," said St. Clair. "What happened?"
Behind the scenes, this moment "grew out of a multi-decade effort by groups like The Trust for Public Land and many others to focus on LWCF," said Senator Heinrich.
The Great American Outdoors Act was moving quickly through Congress in early March. But as the nation has navigated the coronavirus, our elected leaders have focused on providing relief to families. Now, we're part of the broad coalition that's keeping the focus on the promise of this legislation to ensure equitable access to the outdoors for every kid growing up in America—and to play an important role in a just and swift recovery.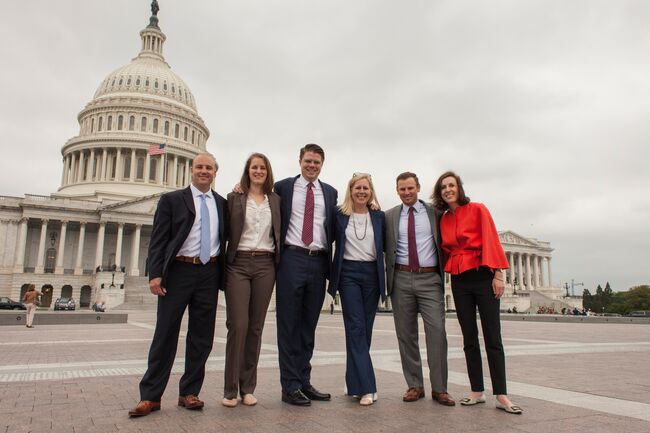 3. Building the roads (and trails) to recovery
As our elected officials seek policy solutions to the economic challenges posed by the coronavirus, they'll be looking to history for guidance, learning from how the nation dug out of the Great Depression in the 1930s. By fixing the federal lands maintenance backlog and rebuilding our treasured national parks, the Great American Outdoors Act could be a key force for sustainable economic recovery.
"FDR understood this: you can put people to work on infrastructure, and the benefits of that go far beyond just a year or two of people working on those projects," Senator Heinrich said. "We're still benefitting from the infrastructure, trails, visitor centers, all these things build by the Civilian Conservation Corps and the Works Progress Administration back almost a hundred years ago. Those projects serve the rest of the economy as its foundation for decades and decades to come."
4. We need nature now
Since the earliest days of the coronavirus crisis, we've heard from people all over the country who are turning to the outdoors like never before. Aangeenbrug cited a poll finding a five percent increase in people spending time outside—and that 90 percent of respondents said they planned to keep up these new habits regardless of what course the pandemic follows. "That's why it's so critical we pass legislation at the federal level to add parks and that everyone have access to them," she said.
Far from the Great American Outdoors Act being a distraction from the coronavirus response, Senator Henrich says the push for this bill is "not unrelated to what we're all going through" as we endure the crisis. The pandemic has shone a spotlight on an inequity The Trust for Public Land has been fighting against for years—and the Great American Outdoors Act lights the way forward. "These forces coming together is powerful," the Senator said. "The time to get this done is now."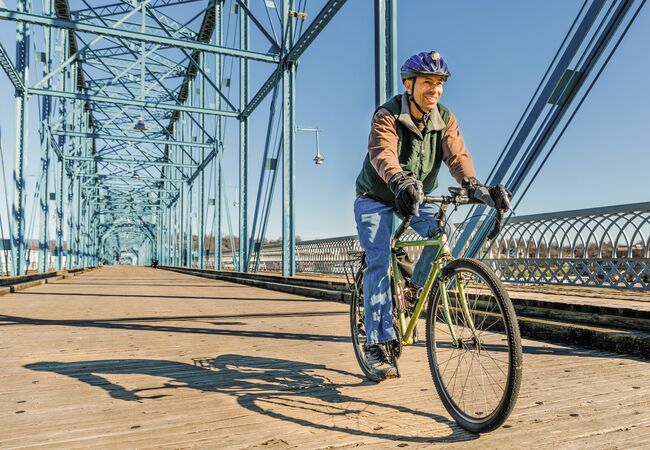 5. The way forward
The Senator describes "very active" efforts to pass this bill on Capitol Hill: "This is not pie-in-the-sky. I was on the phone with one of my Republican Senate colleagues today just figuring out who the right messengers are to talk to all the people along the way who need to support this," he said. The next step? Prevailing upon Majority Leader Mitch McConnell to put the Great American Outdoors Act up for a vote in the Senate, or to include it as part of a broader roll-up of relief and recovery bills Congress will consider in the coming weeks.
6. What you can do
Call your representatives and urge them to cosponsor the Great American Outdoors Act. "Keep calling every week if you have to," says Heinrich. Currently, the bill has enough support to withstand a filibuster, but its champions are seeking to send a strong signal about the importance of public lands by gathering as many supporters as possible. "Whether you live in so-called red America or blue America, it doesn't matter," the Senator said. "Reach out to your representative and both of your senators. Urge them to be part of this great moment in our country's history."
Want to know more? Watch the whole conversation, and stay tuned to our Facebook page or join our email list for opportunities to get involved and to hear more from parks and public lands leaders.
Get More Stories Like These
Donate to become a member, and you'll receive a subscription to Land&People magazine, our biannual publication featuring exclusive, inspiring stories about our work connecting everyone to the outdoors.
Check Out More Inspiring Stories
See how our supporters are helping us connect people to the outdoors across the country.