Ten places where LWCF could make a difference right now
Ten places where LWCF could make a difference right now
During the coronavirus pandemic, nature has taken on a whole new meaning for many of us, becoming a vital respite from anxiety, grief, and cabin fever. But not everyone has safe, equal access to the outdoors: parks may be too few and far between, sidewalks too narrow or nonexistent, and open space restricted by locked gates and "No Trespassing" signs (even before officials started to make difficult decisions to close parks to protect public health). As Nette Compton, our deputy director of national programs told Curbed last week, "Emergencies like this just go to show that in too many communities, parks and accessible natural areas are still considered a privilege, when they should be a right."
Thanks to over twenty years of advocacy from Trust for Public Land supporters, in early March Congress introduced a bill that would go a long way toward guaranteeing that right to every American. The Great American Outdoors Act would ensure full and dedicated funding—$900 million every year— to the Land and Water Conservation Fund, a longstanding federal program that directs fees from oil and gas drilling to investments in parks and open space.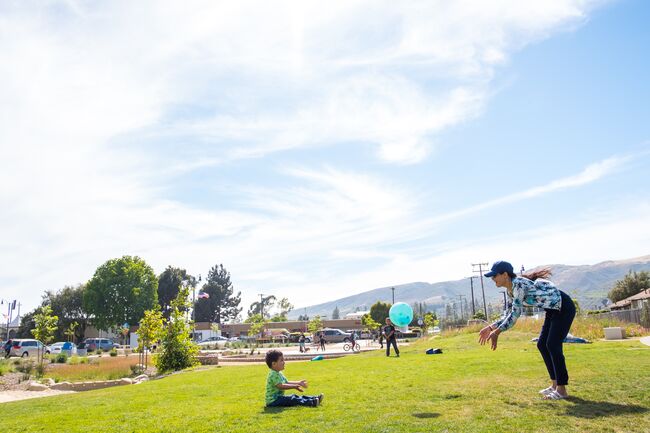 Investing in parks is investing in healthier, more resilient, more equitable communities. And considering the perilous economic position coronavirus has put us in, LWCF investments also stimulate economic growth, supporting 7.6 million jobs and $887 billion in annual consumer spending on outdoor recreation, according to the Outdoor Industry Association. When Congress begins to consider an infrastructure spending bill to stimulate the economy and recover from the pandemic, we'll be working to keep the momentum behind LWCF alive.
Meanwhile, we've long helped communities secure and leverage LWCF funding to invest in the places that matter, from neighborhood parks to national parks. Here are just a few of the places that LWCF is helping us protect land for people to enjoy—the sort of projects that might never succeed if Congress doesn't guarantee the full $900 million for LWCF every year.
1. Alton Park Connector
Chattanooga's 25-mile trail network is a way for people to get around town without having to get in their cars. But neighborhoods like Alton Park are cut off by busy streets and abandoned industrial infrastructure. We hope to use LWCF funding to build a mile-long connector trail from the heart of Alton Park to the Tennessee Riverwalk, downtown, and the rest of Chattanooga.
2. Dewatto Forest
The lush lowland forests surrounding the Hood Canal in Washington State have supported generations of timber families, harbor wildlife, filter clean water for salmon and people, and provide open space for people to explore. As the region's housing market heats up, we've worked alongside timber companies to access LWCF funding and secure agreements protecting their lands from development, ensuring sustainable forestry and public access to these woods forever.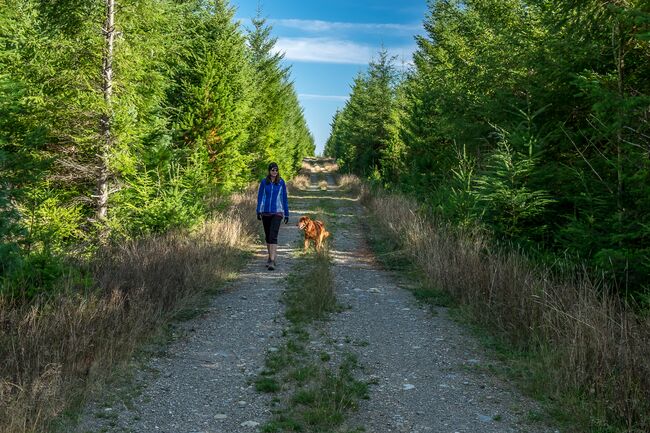 3. Dundee Community Forest
Conserving over a thousand acres of forest in New Hampshire's scenic Mount Washington Valley would boost the local forestry industry and make more space for hiking, hunting, mountain biking, and backcountry skiing. We're waiting to find out if the project will qualify for LWCF funding this year, and a guaranteed $900 million to draw from could tilt the odds in our favor.
4. Kamehamenui Forest
LWCF funding is a key part of our plan to conserve over 3,000 acres of pastures and forests on the mid-elevation slope of Haleakalā, the 10,000-foot volcano on Maui. The land's fascinating history—it's the setting of many novels by Armine von Tempski, one of Hawaii's most famous writers—scenic beauty, habitat for endangered species found nowhere else on earth, and proximity to Haleakala National Park make it a special places for many Maui residents.
5. The Appalachian Trail
Almost every step of the Appalachian Trail is permanently protected and open the public—but at countless points along its route from Georgia to Maine, the land it passes through remains vulnerable to development. In the Blue Ridge Mountains of North Carolina, we're working to protect over 500 acres near Beech Mountain, guaranteeing the scenic views from this section of the trail will never disappear.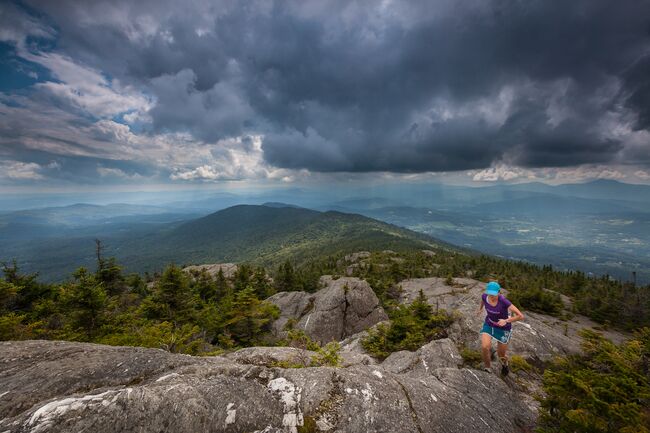 6. Long Island Greenway
We're rallying Long Islanders behind a vision to build a new bike path stretching from Manhattan to Montauk. The proposed route makes the most of rail and utility corridors, transforming miles of underused public land into a shared community asset connecting nearly seven million New Yorkers.
7. Spence Mountain
Teams like the Jackalopes, a youth mountain biking team, and the Linkville Lopers, an adult running group, practice and race at Spence Mountain in Klamath Falls, Oregon. Volunteers maintain the trails to ensure that hikers, bikers, and explorers of all abilities have a great place to get outside. Now, we have the opportunity to protect the mountain, and its 35 acres of trail, for public use and ownership—and we're hoping for LWCF funding to make it happen.
8. Chattahoochee River National Recreation Area
We're counting on LWCF funding to complete an addition to the Chattahoochee River National Recreation Area. Since Congress established this national park in 1978, funding from LWCF has been used to expand it many times.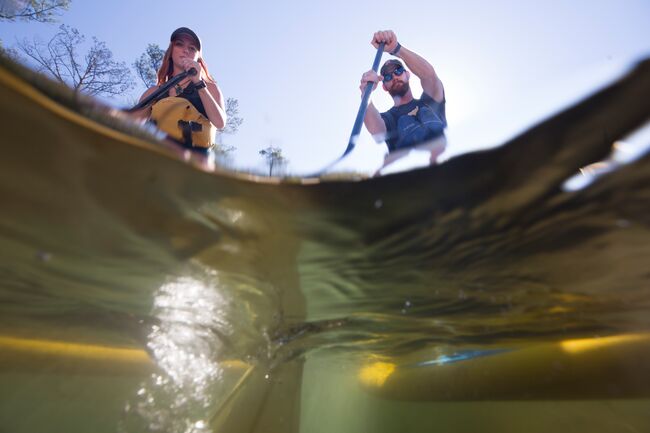 9. Urban Orchard
LWCF has already been a key source of funding for this proposed park on the banks of the Los Angeles River in the Southern California city of South Gate. Plans call for walking paths, a fruit orchard with hundreds of trees, and a wetland to help clean stormwater runoff.
10. Zamora Park
This neighborhood park in the San Gabriel Valley city of El Monte has long been in need of an upgrade. We helped the city apply for funding through the LWCF-funded Outdoor Recreation Legacy Partnership, a program prioritizing park investments in neighborhoods that need them most.
We're grateful to everyone who's spoken up for the Land and Water Conservation Fund in our decades of advocating for this important policy. Learn more at tpl.org/lwcf.
Get More Stories Like These
Donate to become a member, and you'll receive a subscription to Land&People magazine, our biannual publication featuring exclusive, inspiring stories about our work connecting everyone to the outdoors.
Check Out More Inspiring Stories
See how our supporters are helping us connect people to the outdoors across the country.