Thank you for protecting the places that matter
Thank you for protecting the places that matter
At The Trust for Public Land, we're committed to a powerful idea: we protect the places that matter to you. That might mean a national park or wilderness in a remote mountain range, a community forest in small-town New England, or a new city park in St. Paul, Minnesota, where families who arrived in America as refugees can play soccer and basketball.
The parks we build and the lands we protect are helping communities solve our most urgent issues: reducing pollution, improving people's health, addressing climate change. Uniting communities to create parks or protect landscapes bonds and strengthens the community, creating lasting alliances that lead to positive changes far beyond the boundaries of one park. In this moment of dangerous and rising divisions in our country, when our ability to solve problems as a democracy is more challenged than at any point my lifetime, this work matters now more than ever.
Watch what we're working to achieve.
In neighborhoods and towns from coast to coast, we're working alongside residents to solve urgent problems at a local level. Our greatest success stories are not just the creation of parks and public land, but the reweaving of our country's frayed social fabric—what binds us together as Americans.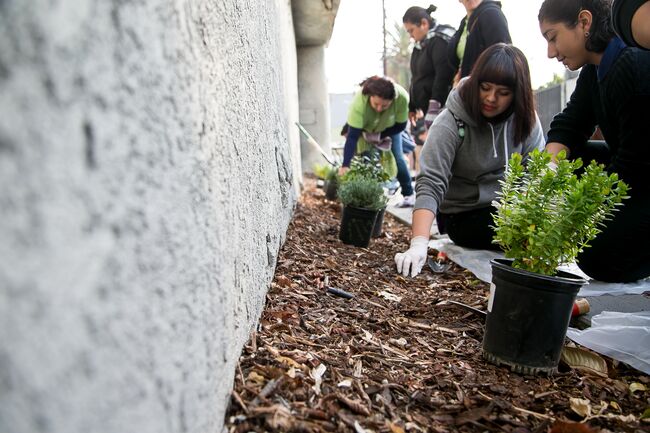 Our success depends on supporters like you, and we're so grateful for your support. Thank you for being part of this strong and growing community of people who believe in the power of parks and open spaces, and who give their resources, time, and ideas to ensure ever person in America has a place to connect with nature.
Happy Thanksgiving!
Get More Stories Like These
Donate to become a member, and you'll receive a subscription to Land&People magazine, our biannual publication featuring exclusive, inspiring stories about our work connecting everyone to the outdoors.
Check Out More Inspiring Stories
See how our supporters are helping us connect people to the outdoors across the country.