For a struggling timber town, the way out of the woods is through the forest
For a struggling timber town, the way out of the woods is through the forest
Rick Alger moved to the small New Hampshire town of Milan in 1964. He came for a job, but on weekends and summers he plied the trade that has sustained communities in the northern part of the state for generations: harvesting timber. Alger worked a few seasons alongside heavy machinery, but he soon bought a team of draft horses and a sled, and started working in what he calls "the old-timey way"—relying on his animals to drag felled trees out of the forest.
"Milan is not like what most people think of when they think of pastoral New England, with the small farms and pastures and little woodlots," says Alger. "We are the deep woods. We are surrounded by unbroken working forest." Alger's father worked in timber camps in Oregon, so Alger grew up steeped in logging legends. "I guess I always had a yen for working in the woods, and I found a way of life in Milan that felt right: we have open space and a down-to-earth kind of people."
"An understanding of outdoors and how it plays a role in your life is something that's pretty well understood by the people in our town," agrees George Pozzuto, a retired U.S. Forest Service ranger and onetime Milan Town selectman. "A lot of kids in our village school have parents working in the woods. Their grandparents worked in the woods, and their great-grandparents did, too. So we understand how our forests sustain our way of life, and not just economically—because these are the same places we go to go fishing, snowmobiling, and hunting with our families."
Alger estimates that when he first arrived in Milan, a third of his neighbors were loggers or farmers—and another third worked in sawmills and paper mills. Back then, local companies owned much of the timberland that wasn't managed by the White Mountain National Forest. But in the decades that followed, the mills began to shutter. Larger corporations based elsewhere bought up the land, so the bulk of the revenue from forest products didn't flow back through the town.
"The past few decades have dealt a tough economic blow to Milan," says Mike Galuszka, another longtime Milan resident. "It's been a cultural blow, too, since timber is our heritage up here."
What's more, experienced local foresters didn't like the way many of the larger companies managed the land. "They harvest rather severely, to maximize short-term revenue, rather than looking at long-term ecological health," says Pozzuto. He wondered if there was a way for locals to regain some control of their forest, its resources, and the jobs that it supports.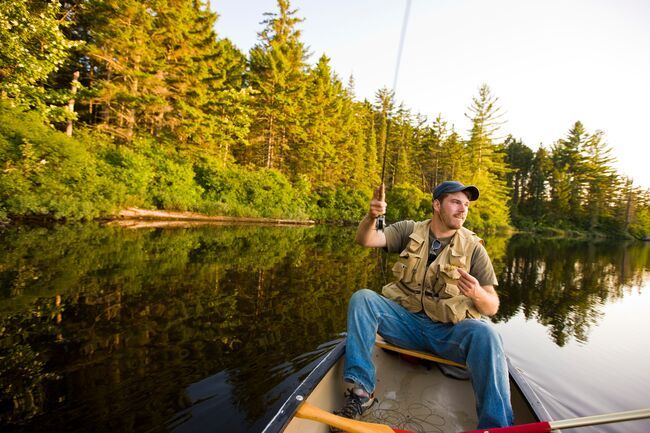 Alger says you'd be hard-pressed to find a more qualified population to manage a forest sustainably. "A lot of people still work in timber here. I have probably two dozen friends who are in the industry, and I tell you, every one of them has as strong a conservation ethic as you or I," says Alger. "These people not only care about the forest—it's an informed caring. They know how a forest ebbs and flows, how it can be ruined, or how we can help it thrive."
Pozzuto knew of a handful of small towns around the region that had established community-owned working forests. Towns like Randolph and Freedom purchased tracts of timberland and established committees of locals to decide how to harvest sustainably. Local loggers and truckers worked the harvests, and everyone enjoyed recreational access.
"This seed of a community forest germinated in my mind," Pozzuto says. He knew that the town of Milan already owned some 700 disparate acres of forestland. If those stands were selectively harvested, the town could use revenue from the harvest to acquire more land—without spending a penny of local taxpayer money.
Pozzuto took the idea to Milan's annual town meeting. Alger, who'd retired from teaching but continued to harvest timber using horse and sled, immediately recognized the value of local forest management—for forest health and the local timber economy, and for the soul and spirit of this woodsy community. "All those things were in the back of my mind, so when George brought this idea of a community forest, I said, 'Whoopee, let's get on with it.'"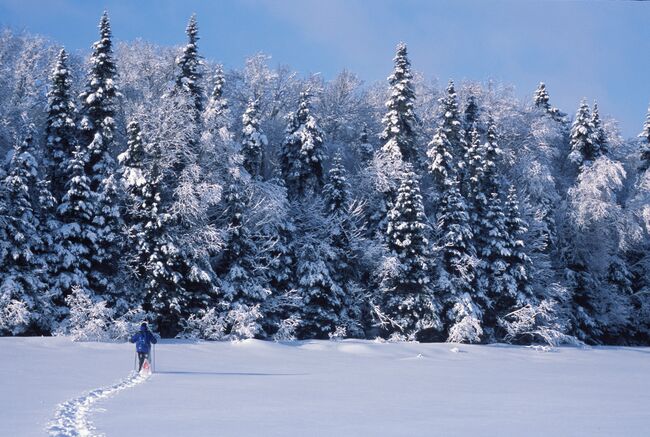 "We had this great idea that could really make a difference for our town," says Galuszka. "But we needed a lot of help." So the all-volunteer Milan Community Forest Committee worked alongside The Trust for Public Land and the Northern Forest Center to put their idea into action. "We might still just be talking and thinking and planning this forest if it weren't for The Trust for Public Land."
"Through lots of experience creating community forests across the country, we've learned that a community forest reflects specific local values, like an emphasis on trails, or stream access, or water quality," says J.T. Horn at The Trust for Public Land. "Milan's heritage and ongoing identity is entwined with the timber industry, and the way they set up their forest reflects timber jobs and economy as a priority."
Since 2011, the Town of Milan has grown its community forest into a 1,393-acre resource for local prosperity—and they're nowhere near done. "Our eventual goal is five to ten thousand acres," says Galuszka. He believes that with the right management practices—supporting clean water, wildlife, recreation, and a forest health—five thousand-acres could bring in tens of thousands of dollars in annual revenue for town services like schools and the fire department. "And when we do a harvest, we're employing local foresters and loggers, who work with local truckers, and they're selling to local mills—so it all feeds into the economic engine," he says. "Basically, if we treat the land right, we can have the goose and the golden egg."
For Alger, one of the last skilled horse loggers in New England, it's an exciting prospect for the next generation who'll follow their parents into the woods. "I'm not afraid to change," he says. "I know things have to change. But what we've got in Milan is something real and precious. The community forest helps keep this place just as pleasing, and just as wonderful as it's always been."
Get More Stories Like These
Donate to become a member, and you'll receive a subscription to Land&People magazine, our biannual publication featuring exclusive, inspiring stories about our work connecting everyone to the outdoors.
Check Out More Inspiring Stories
See how our supporters are helping us connect people to the outdoors across the country.