As the new administration begins, these are the public lands issues to watch
As the new administration begins, these are the public lands issues to watch
With a new Congress in session and the presidential inauguration days away, Washington, D.C., is a hive of activity. There are so many issues up for debate, it's easy to miss the fact that our public lands are at a turning point: decisions made in the coming weeks could impact the places you and your family go to camp, hike, fish, and explore.
Our legislative experts are closely monitoring public lands policy—and you can, too. Here are four key issues to watch.
1. The land transfer rule change
Some members of Congress want to transfer federal lands to the states for drilling, logging, and mining. On its first day in session, the House of Representatives approved a rule change that could make it much easier to do just that.
Until now, lawmakers trying to transfer federal land to the states have had to offset the value of that land by making cuts or generating revenue elsewhere, a hurdle that has halted such attempts in the past. But the rule change allows for land transfers cost-free. That means Congress could be able to give state governments land that today belongs to all Americans—without reimbursement.
From outside of Washington, this development was easy to miss: it's part of a larger rules package that sets up House procedures in areas like ethics and budget negotiations. Many voters don't pay close attention to these nitty-gritty details—but this is one that could prove significant.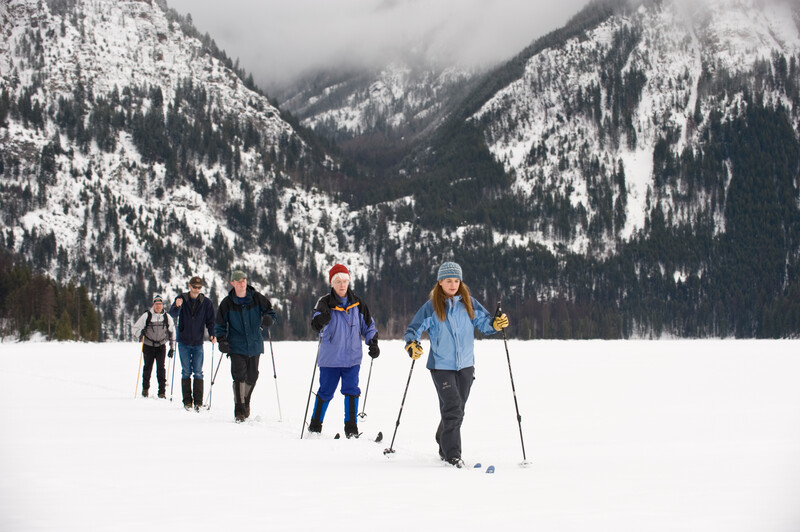 2. The Land and Water Conservation Fund
The Land and Water Conservation Fund (LWCF) has been the budgetary lifeblood for parks and open space in the United States for more than 50 years. Established by Congress in 1965, it aims to protect the nation's most iconic landscapes—and expand access to outdoor recreation—without taxing everyday Americans.
LWCF directs a portion of the fees charged to oil companies for offshore drilling toward safeguarding open space for the public. To date, it has funded more than 41,000 state and local park projects, from historic sites and cultural landmarks to backcountry escapes.
Despite this successful track record—and strong bipartisan support—LWCF is in jeopardy: it's set to expire in 2018. (Last year, a provision to permanently reauthorize the LWCF was included in a larger energy bill that never made it to the president's desk.
The Trust for Public Land continues to work to permanently reauthorize and fully fund LWCF. Representatives Raúl Grijalva, a Democrat from Arizona, and Patrick Meehan, a Republican from Pennsylvania, launched this bipartisan effort last Thursday with the introduction of H.R. 502, the Reauthorization of the Land and Water Conservation Fund Bill.
3. The Secretary of the Interior
Congress will soon decide whether to confirm Montana Congressman Ryan Zinke as the next Secretary of Interior. If confirmed, Zinke will oversee the National Park Service, the Bureau of Land Management, and the Fish and Wildlife Service—which together manage more than 400 million acres of public land.
As a U.S. representative, Zinke strongly supported the Land and Water Conservation Fund and public lands in his home state. During his confirmation hearing on January 17, Zinke affirmed that public lands should stay in public hands, and reiterated his support for the LWCF. We're encouraged by Zinke's record, and if he is confirmed, we will expect him to follow through on these statements.
4. The Antiquities Act
Like almost every president since Theodore Roosevelt, President Obama used a law called the Antiquities Act to protect threatened lands and waters—most recently at places like the Cotoni-Coast Dairies in California and Bears Ears in Utah. Obama also created national monuments that tell the American story, from sites honoring important figures—like Cesar Chavez, Harriet Tubman, and Colonel Charles Young and the Buffalo Soldiers—to Stonewall Inn in New York City, the Pullman Historic District in Chicago, and the new Birmingham Civil Rights National Monument.
Some members of Congress want to curtail the Antiquities Act, and they're introducing legislation that could make it harder to create national monuments. But the act is an important tool for conservation. It's been instrumental in protecting some of nation's most beloved landscapes: just imagine the Grand Canyon as a uranium mine, or Olympic National Park as a patchwork of clear-cuts instead of river valleys of old-growth rainforest. (Both were initially protected under the Antiquities Act.)
It's too early to say how these issues will be resolved—or what new challenges may be in store. But one thing is certain: now more than ever, our public lands need well-informed and committed advocates—people like you. Stay tuned to our Facebook page for updates from Washington, and join us in standing up for the places that matter.
Get More Stories Like These
Donate to become a member, and you'll receive a subscription to Land&People magazine, our biannual publication featuring exclusive, inspiring stories about our work connecting everyone to the outdoors.
Check Out More Inspiring Stories
See how our supporters are helping us connect people to the outdoors across the country.