No Joke: The National Park Service Is Hilarious on Instagram
No Joke: The National Park Service Is Hilarious on Instagram
If we could, we'd spend every day exploring America's national parks. But even when we can't get there in real life, we're probably daydreaming about trips we've taken, or places we want to go next. So we love following the national parks on social media for our daily dose of beautiful photos, interesting stories . . . and hilarious captions.
Wait—"hilarious"? It might not be the first word that comes to mind when you think about the National Park Service. But along with caring for some of the most amazing places and important historical sites in the U.S., it turns out someone at the Park Service has a wicked sense of humor: most days, @nationalparkservice on Instagram has us snorting into our coffee.
We wanted to know: whose job is it to keep in touch with national park fans the world over? So we called up Matthew Turner, who runs the National Park Service's presence on Facebook, Twitter, and Instagram. He took a break from picking photos, writing captions, and responding to DMs to tell us what it's like to be the voice of the parks on social media.
How long has the National Park Service been on Instagram?
The account launched in 2015, not long before we celebrated the agency's centennial in 2016. I began managing the account in mid-2018.  Instagram is one of our fastest growing platforms. The account hit a million followers last summer and crossed 2 million this past fall. It's been a great resource for us to be able to engage with visitors from all over the world.
Reading the comments on your post, it seems like a lot of people are pleasantly surprised to find out that the National Park Service has a sense of humor.
Our main goal is always to communicate important information: don't get too close to wildlife, be aware of surroundings, respect the resource, as well as offer travel tips and park news. We could share these messages in a straightforward, no nonsense way, but if we can get the message out using some humor, or grab attention with a pop culture reference, we've often seen those posts, and their messages, really resonate.  Especially for a government agency—which people understandably think of as being fairly staid—the use of "edutainment" has gotten lots of positive feedback, while maybe catching others by surprise.
Tell us about the person behind the curtain! How'd you get this very cool job?
When I first started working in the NPS, social media as a park career was not on my radar, especially with a degree in History and Anthropology.  I began my NPS career as a Visitor Use Assistant at Fort Pulaski National Monument in Georgia. My first gig was working in the park entrance station. This evolved into presenting interpretive programs, including guided tours and living history demonstrations. I later worked as a guide and front-line interpreter at Lincoln Home National Historic Site in Illinois and Harry S Truman National Historic Site in Missouri. It's at those parks where I first started to focus more on social media as a means of expanding the way those parks engaged with the public. I joined the NPS Office of Communications in Washington, DC, in 2018, where I manage the agency's main social media accounts and offer guidance and help push out messaging to the field.
Do you think of yourself a park ranger?
In some ways. My experience working in parks informs how we use social media. It's still interpretation, but instead of standing in front of a group of visitors in a park, we're sharing stories and experiences virtually . A lot of people think of the National Park Service as just rangers in the back country, but there are actually many different types of people with different skills, interests, and backgrounds who help make our parks what they are. You can be a scientist, and artist, a historian, a mechanic, a writer—there are lots of ways to put your skills to use in the national parks.
How do you think the rise of social media affected the national parks?
On the one hand, social media has given people the opportunity to learn about, engage, and connect with their national parks and public lands like never before. It's a great communication tool and has definitely changed the way people look at parks, plan trips, and support parks.
But the rise of social media has obviously changed how people visit—sometimes adversely. Whether there's overcrowding at overlooks that look great on Instagram, or people trying to get a perfect picture at all costs, our challenge is holding that fine line: educating people as we welcome them, leading by example, and continuing to showcase the best of what the parks have to offer. At the same time, encouraging visitors to keep safety in the picture, respect park resources, and take time to enjoy the park. Then post on Instagram and tag us!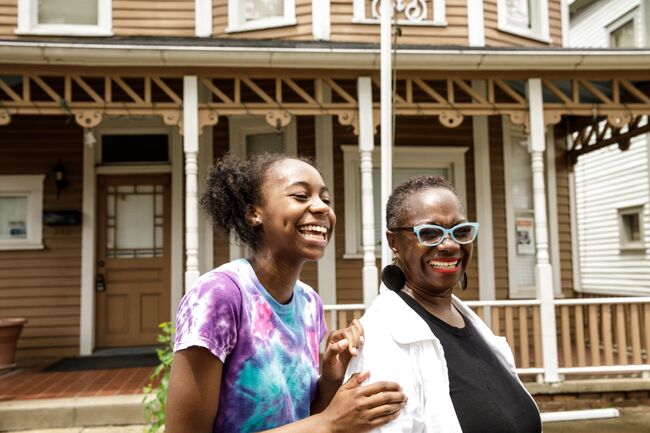 We couldn't agree more! That's why we've been working with the National Park Service to protect and improve these important places for nearly 50 years. Read about our recent victory on the border of Zion National Park, and learn more about some of the more than 200 parks that Trust for Public Land members have helped us preserve.
And of course, follow @trustforpublicland for your daily dose of parks inspiration and to learn about all the ways your support is helping connect people and nature!
Get More Stories Like These
Donate to become a member, and you'll receive a subscription to Land&People magazine, our biannual publication featuring exclusive, inspiring stories about our work connecting everyone to the outdoors.
Check Out More Inspiring Stories
See how our supporters are helping us connect people to the outdoors across the country.