Yosemite National Park gains a lush mountain meadow
Yosemite National Park gains a lush mountain meadow
Ackerson Meadow lies along the western boundary of Yosemite National Park, a bright island of open grass in a sea of shady forest. It's a gentler landscape than the imposing granite cliffs of Yosemite Valley, a dozen miles to the east—but in many ways it's just as impressive: at 400 acres, it's part of the largest ecosystem of its kind anywhere in the Sierra Nevada. And this week, The Trust for Public Land helped add Ackerson Meadow to Yosemite National Park.
The mid-elevation meadow is the largest addition to Yosemite in nearly 60 years—and it's thriving. "Birds, squirrels, bear sign everywhere, rare plants, and fields full of wildflowers in spring and summer," says Markley Bavinger, project manager with The Trust for Public Land. "I've been all over the Sierra and I've never seen a place so rich."
Why is Ackerson Meadow home to so much life? No surprise, it all comes back to water.
"Ackerson Meadow holds on to a lot of water," says Yosemite wildlife biologist Sarah Stock. "Insects love wet areas, so they do really well here. Those insects feed spiders, birds, bats, and small mammals, which in turn feed hawks, owls, and coyotes."
Stock says it's rare to see so many species in such a small area in the Sierra. Her crew even spotted a pair of willow flycatchers—sparking hope that these endangered songbirds might nest in the park for the first time in more than two decades.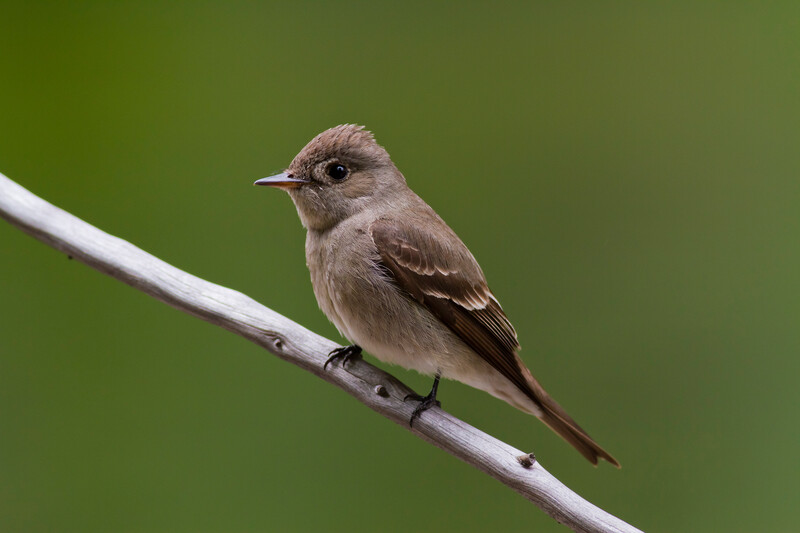 Though she says Ackerson Meadow is relatively pristine, Stock notes that its history of cattle grazing has contributed to erosion that over time could imperil the meadow's rich diversity. "Ackerson Meadow is drier today than it probably would be if it weren't grazed," says Stock. "And as it dries out, the forest encroaches and the meadow shrinks."
In 2013, as the Rim Fire blazed through the Sierra foothills, wildlife of all shapes and sizes found refuge in the green heart of Ackerson Meadow: the fire burned all the way around the meadow, but wet soils here helped hold the flames at bay. Today, burn scars mark tree trunks at the meadow's edge, but a ring of living trees remain—an important source of seeds and shade for the young saplings that will someday replace the burned trees.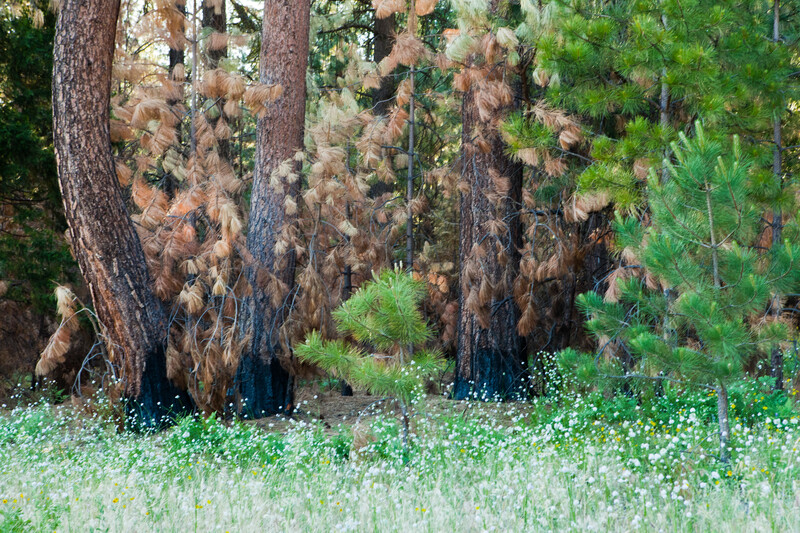 The Rim Fire highlighted the importance of places like Ackerson Meadow, especially as we face a hotter, drier future. "With climate change, we're seeing temperatures increasing and snowpack decreasing all across the Sierra," Stock says. "Meadows are already drying up earlier in the year." Now that Ackerson Meadow is part of Yosemite, the National Park Service aims to restore the land's hydrology, shaping the stream flows to allow the meadow to hold on to water longer into the season.
Under the care and protection of the National Park Service, Ackerson Meadow will continue to be a refuge for animals—and people—for generations to come. John Muir, who fought all his life to protect the Sierras, could have been perched on a rock in the middle of the meadow when he wrote, "Yosemite Park is a place of rest, a refuge from the roar and dust and weary, nervous, wasting work of the lowlands … Nowhere will you find more company of a soothing peace-be-still kind."
We can't think of a better way to celebrate the recent 100th anniversary of the National Park Service than the addition of Ackerson Meadow to one of America's most beloved parks. Thanks to the support of people like you, this extraordinary place now belongs to all of us.
The protection of places like Ackerson Meadow depends on people like you. Join The Trust for Public Land today!
Get More Stories Like These
Donate to become a member, and you'll receive a subscription to Land&People magazine, our biannual publication featuring exclusive, inspiring stories about our work connecting everyone to the outdoors.
Check Out More Inspiring Stories
See how our supporters are helping us connect people to the outdoors across the country.