How one park group is helping their community through the pandemic
How one park group is helping their community through the pandemic
The Parque Padrinos had been looking forward to this party for a long time. After years of dreaming, organizing, fundraising, and building, this community group in South Wenatchee, Washington, was ready to celebrate the grand reopening of Kiwanis Methow Park with a blow-out bash: food trucks, live music, dancing, speeches, art, games … you name it. They picked a date: May 10, a few weeks before the summer harvest season would pull many of their neighbors into long days of demanding work in the local fruit orchards and packing plants outside town.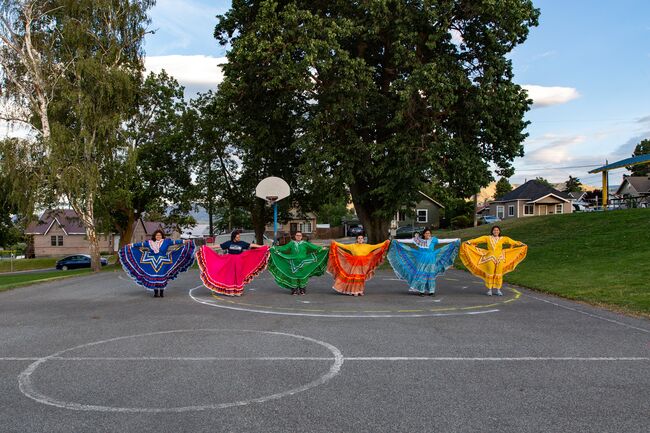 But in late February, news of the first known U.S. death from COVID-19 emerged in Kirkland, Washington, just over the Cascade Mountains from Wenatchee. In the weeks that followed, as the outbreak unfolded into a global crisis, the Parque Padrinos—or Park Godparents—did what so many of us have had to do: they postponed plans for celebrations, and turned their attention to helping their families and neighbors weather the coming storm.
"Already there is a language barrier, and the information needs to be processed in a way that the community can really grasp and put it into context," says Teresa Bendito, a South Wenatchee resident, founding member of Parque Padrinos, and volunteer on our Washington State Advisory Board.
Bendito lists some of the reasons why her neighbors in South Wenatchee, a community of about 5,000 that is predominately Latino and low-income, are particularly vulnerable to the virus: many live in dense, multi-generational or multi-family homes. Most families here make a living in agricultural work and other frontline jobs, so they can't work from home. And in a county with lower rates of literacy than the state average, it's harder for people to access the latest critical information about how to protect themselves from the virus.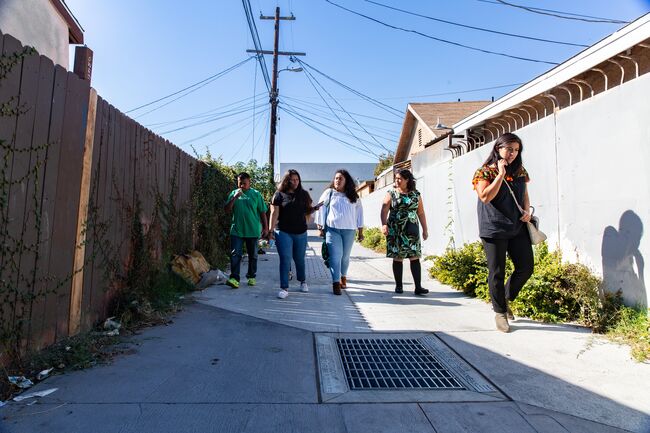 "That's why we're doing outreach," Bendito says. To reach neighbors who don't read or write, the Parque Padrinos made a series of videos that they shared on WhatsApp and Facebook. In one, Padrinos hike on a local trail, spaced six feet apart. In another, a member washes her hands while singing "Si Una Vez," a popular song by the late, great Selena Quintanilla-Pérez.
The choice of song was strategic, says Bendito: "The chorus is more than 20 seconds, and most folks in the Latino community know that song."
Other videos show how to make a face mask, discuss grocery shopping during a pandemic, and suggest activities for kids facing long days cooped up at home.
Meanwhile, Carol McCormick, an associate administrator and nursing director at the Chelan-Douglas Health District, was grappling with some of the same communication challenges as the Padrinos. "Right now, public health [officials] need to get information out like never before," McCormick said. "When I first heard about COVID, I thought, 'Uh-oh. How is our message going to get any traction?'"
She contacted Bendito, whom she knows through the partnership that rebuilt Kiwanis Methow Park, asking if the Parque Padrinos would benefit from a coronavirus workshop, so they could share information directly with their neighbors.
In March, seventeen Padrinos volunteers visited the health district for a day-long training. They learned about handwashing and social distancing, and how to care for sick family members safely.
Beatriz Elias shared what she learned at the workshop with dozens of her husband's family in Wenatchee, as well as with her own father and sisters in Mexico. "Where my dad and my sister live in Michoacán, there isn't this information," she said. "My father is at high risk so they need to take precautions."
Following the workshop, Parque Padrinos also fanned out through town posting Spanish-language fliers in store windows. Bendito and her mother, Teresa Zepeda-Sosa, gave interviews to a local Spanish language radio station.
"The way the Padrinos have jumped into action to care for their community during the COVID emergency is an example that should be followed nationwide," says Cary Simmons, program director at The Trust for Public Land. He's impressed by their creativity and effectiveness—but that, he says, is nothing new.
Simmons helped establish the group nearly three years ago, to guide the design process at Kiwanis Methow Park. "Our work together began with a pretty targeted outcome in mind: creating the great city park that South Wenatchee residents need. But since then, their vision has expanded to helping their community thrive in so many other ways. They've become powerful, knowledgeable advocates on so many issues that affect South Wenatchee residents, from education to health to civic participation and democratic representation."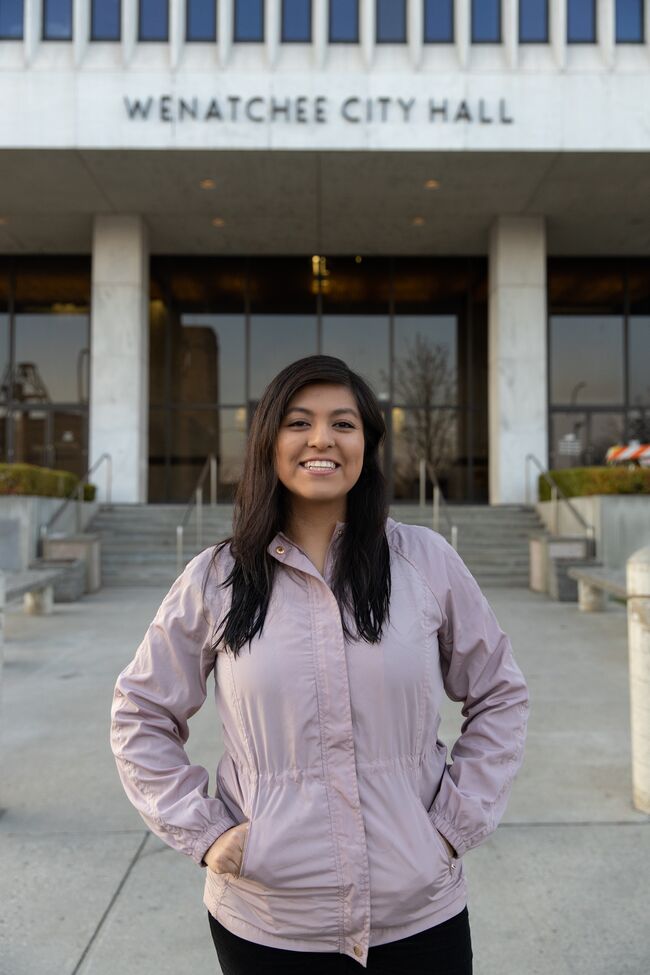 So it's no surprise, says McCormick with the health district, that the group that formed around the power of parks is now a key piece of the puzzle to keep people safe and slow the spread of the coronavirus. "[The Parque Padrinos] are the absolute best way to get messages to [the South Wenatchee] community," McCormick says. "The heart of the Parque Padrinos is to uplift their people and to protect them."
For their part, the Padrinos we spoke with say they're looking forward to the day when they can get together and celebrate their new park, as soon as it's safe to do so. (The grand opening party has been tentatively rescheduled for Día de los Muertos in early November.) But meanwhile, they're glad to be able to help their neighbors in this time of great need.
"It carries a lot of weight when their own uncle or madrina is saying: do your best to isolate the grandparents, don't share the same cups, clean surfaces regularly in the home," Bendito says. "The Padrinos are trusted members of the community."
Get More Stories Like These
Donate to become a member, and you'll receive a subscription to Land&People magazine, our biannual publication featuring exclusive, inspiring stories about our work connecting everyone to the outdoors.
Check Out More Inspiring Stories
See how our supporters are helping us connect people to the outdoors across the country.