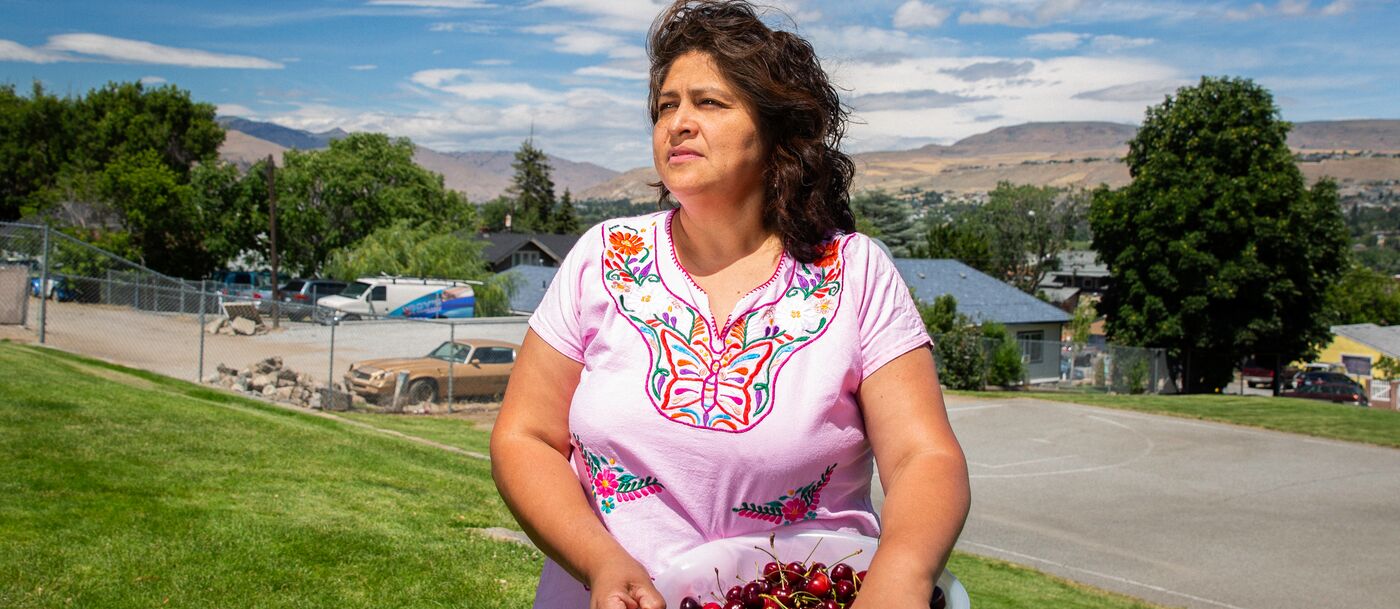 Farming community celebrates harvest, with a cherry on top
For farm workers in eastern Washington, the start of fall means the end of the cherry season—and the conclusion of a long, hot summer harvest. 
"Cherries come on fast, and they have to be picked fast, and then they're done," says Teresa Bendito, a lifelong resident of Wenatchee, a small city in a valley three hours east of Seattle. "Our families work really hard during this season—they're the crucial months for this community."
With its abundant sunshine, mild temperatures, and reliable irrigation from snowmelt-fed rivers, the Wenatchee Valley is renowned for its fruit orchards. Orchard workers in Washington State harvested about 24 million 20-pound boxes of cherries in just a few short weeks this summer, accounting for roughly 60 percent of U.S. cherry production.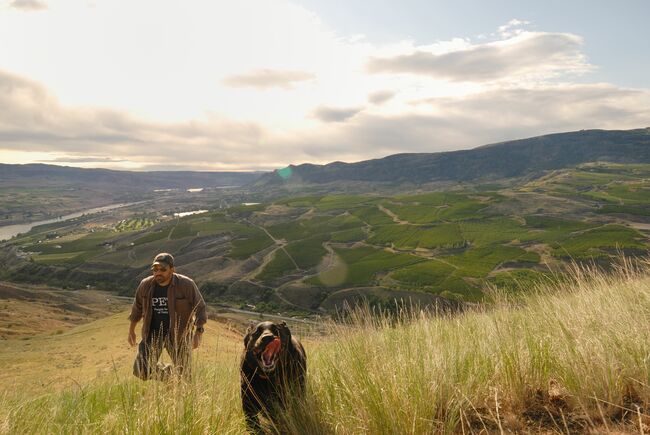 The Trust for Public Land has helped Wenatchee Valley residents preserve open and working lands surrounding the city of Wenatchee--the same lands that make this region the orchard capital of the United States.Photo credit: Darcy Kiefel
Like many in their community, Bendito's dad works in the orchards and warehouses up and down the valley. Growing up, she'd watch him clock 16- and 20-hour days during June and July. And when she turned 16, she joined her family and friends working the harvest. "At the end of a shift, you're exhausted. Your brain feels fried," she says. "Everyone's working like crazy to bring in the crop."
All that effort, Bendito decided, calls for a celebration. So she and her mom, Teresa Zepeda-Sosa, organized a cherry festival to mark the end of another abundant harvest. On a warm evening in early August, they welcomed dozens of their fellow South Wenatchee residents to gather under the shade of old trees at Kiwanis Methow Park. There were cherry-inspired poetry readings, sack races, cherry-shaped piñatas, a cherry-eating contest, and a competition to see who could spit a cherry pit the furthest.  The main event, says Bendito, was a bake-off: "Like Iron Chef, but the secret ingredient is—of course— cherries."
Bendito and her mom are members of Parque Padrinos, a group working to reinvigorate Kiwanis Methow Park. "In Latin American culture, padrino means godparent," says Bendito. "They're people you choose, and who choose to watch over you. We're the madrinas and padrinos for this park."
Teresa Bendito is a member of Parque Padrinos, a group of South Wenatchee residents who are working to improve Kiwanis-Methow Park. Parque Padrinos planned a cherry festival to celebrate the end of another harvest.Photo credit: Mike Bonnicksen/The Wenatchee World
Their park—one of the only public green spaces in dense, mostly Latino South Wenatchee—needs all the love it can get. Today, it's a patchy soccer field, a basketball hoop with a ragged net, and some dated playground equipment. But the Parque Padrinos are working with The Trust for Public Land to transform the space into a green, welcoming gathering place for the whole community.
It's a big project—especially when most of their friends and families are busy with the harvest. But by the end of next year's cherry season, South Wenatchee residents will be able to celebrate the festival in the new, improved Kiwanis Methow Park. We've worked closely with the Parque Padrinos and the community to create a park design that's perfect for big parties, from baptisms to barbecues to quinceañeras. Plans call for a turf field, an upgraded playground, more seating, and more shade. The park's centerpiece will be a kiosko­—a pavilion designed for performances and celebrations.
"Lots of communities in Mexico have a kiosko in their central plaza," says Bendito. "It's where everyone gathers, kind of the heart of town. For immigrant families in Wenatchee, we hope this park will remind them of home."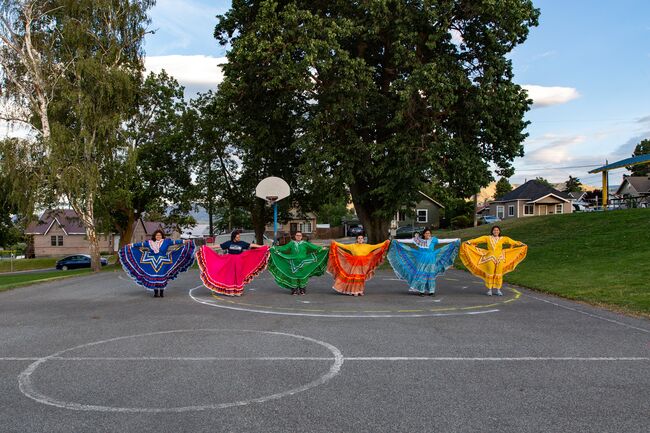 Wenatchee is home to a thriving tradition of ballet folklórico, a style of dance originating in Mexico. The Parque Padrinos are planning to build a kiosko in their new park--a pavilion to host dances, parties, and other community celebrations.Photo credit: Jorge Rivas
Their first annual cherry festival was a smashing success, says Bendito—and a welcome change of pace. It was great to watch parents who'd spent long hours away from home just relax, hang out with their kids and neighbors, and take a deep breath at the end of a frenetic season. "People see cherries all day, day after day—so we wanted to do something with cherries that wasn't about work," she says. 
Bendito's mother, Teresa Zepeda-Sosa, agrees. She's happy her community had a chance—and a place—to "recognize that their work is so important for Wenatchee, for this economy, and […]  for us."
The campaign to revitalize Kiwanis Methow Park is in full swing—and we need your help to reach the goal. Learn more and donate today.