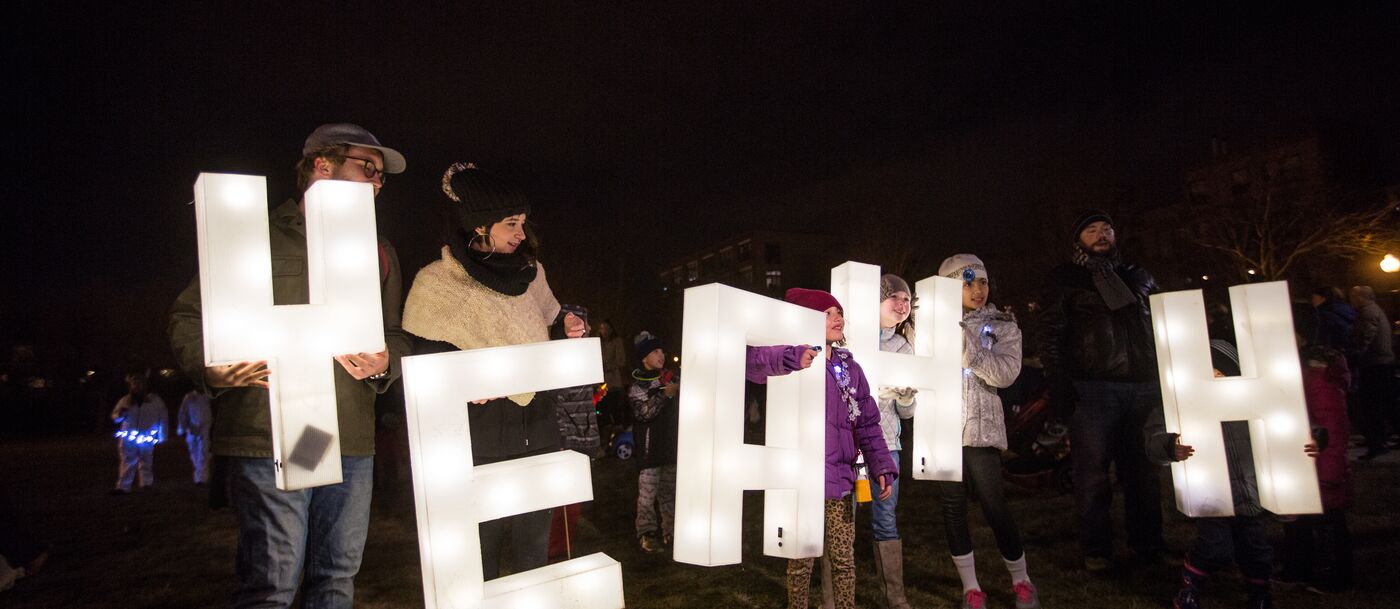 For a midwinter spark, try a park after dark
Are you afraid of the dark?
If so, you're not alone: it's normal to shy away from playing outside during the long, dark months of winter.
But sometimes, the best way to approach winter nights is head on: studies show that playing outside—no matter how chilly it gets—can help you stay healthier and happier all season long. Fortunately, there's a world of night time opportunities for those willing to venture out. 
So bundle up, grab a flashlight, and invite your family and friends to join you for some outdoor activities for staying out late.
1. Take a better sunset photo
Photographers call the time right before sunset "the golden hour," when warm, filtered light makes shadows less stark and lets the colors in the scenery shine. But if you're hoping to post that perfect sunset panorama, you might have to wait to snap a photo until after the sun has settled below the horizon—that's when the colors in the sky are often most intense, says Elyse Leyenberger, photography manager at The Trust for Public Land.  To capture the most dynamic image, she suggests scouting a location ahead of time that offers a clear view of the sky with some interesting foreground elements. Then get comfy: you'll want to gather a series of shots before, during, and after the sun actually sets.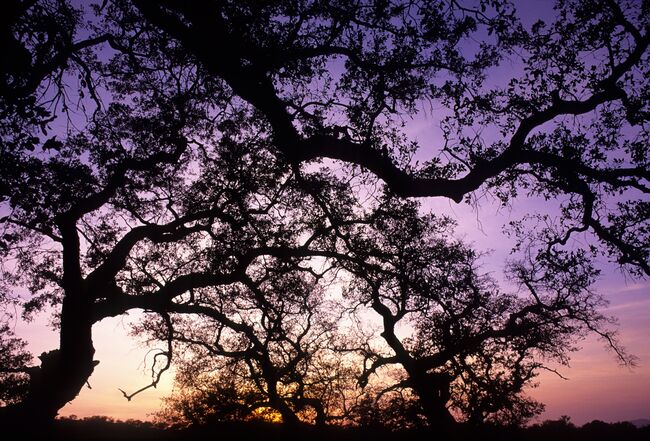 You don't need a fancy camera to take a great sunset photo! With some planning and preparation, your smartphone can capture beautiful images.Photo credit: Rob Badger
2. Go stargazing
Stargazing might seem like one of those midsummer activities, whether you're gathered around a campfire in the backcountry or just hanging out with friends on the front porch after sunset. But astronomers say winter skies actually offer the best stargazing conditions. "More heat means more motion in the atmosphere, which distorts the dim light from stars and causes waviness," says Joe Guzman, resident astronomer on The 606 park and trail in Chicago. So pick a clear night when the moon is down, bundle up, and check out our seven tips for city stargazing.
3. Shake up your fitness routine
Gym attendance is up this time of year, as people take their workouts  inside—and dream of warmer days to come. But if you're having a hard time getting excited at the thought of yet another session on the cardio machine, it might be time to brave the cold and shake up your routine with an outdoor workout.
4. Stay safe
There are plenty more good reasons to stay out late, even when the mercury drops. But heading out at night does require a little bit of preparation and a few extra steps to make sure you stay safe, happy, and warm. First, check your park's hours—some might close at sunset, while some can stay open later in the evening. Next, you'll want to make sure you have a nice bright flashlight, and it's a good idea to add a few flashing LEDs or reflective strips to your outfit so others can see you, too. Also, remember to dress in layers, so you can stay comfortable and dry as your core temperature rises. And finally, it'll be safer and way more fun if you can round up a partner or a group to venture out with.
Feeling up for it? Join REI's virtual night run on February 28. For every person who registers, they'll donate a dollar to The Trust for Public Land. The more runners, the more good we can do, so tell your friends and help us light up the night all across the country in the name of public lands!