In one Ohio nature preserve, a wellspring of curiosity
In one Ohio nature preserve, a wellspring of curiosity
On clear nights, stars blaze in the sky over Ohio's Glen Helen Nature Preserve. The thousand-acre forest of maple and oak, set among the farm fields between Columbus and Dayton, is home to one of the Midwest's first environmental education centers. Every student who comes to camp here will embark on a night hike during the stay—no flashlights allowed.
"The kids love staying up past bedtime and learning about nocturnal critters," says retired teacher Peggy Harris, who brought her 6th grade science classes to Glen Helen for 20 years. "It was also an exercise in trust: each kid would hold on to the person in front of them, trusting their classmates to lead them safely through the dark forest." And for kids from cities like Dayton or Cincinnati—where street lights overwhelm all but the brightest stars—Glen Helen might be the first place they look up and see the Milky Way.
The Outdoor School at Glen Helen has offered Ohio kids an immersive, hands-on science experience for more than a half a century. Classes stay on-site for about a week, spending nights in cabins and days outside learning about everything from hydrology to geology, meteorology to ecology, and botany to astronomy from the Glen's crew of resident naturalists. An introduction to ornithology comes in the form of a living, hooting owl at the raptor rehabilitation center.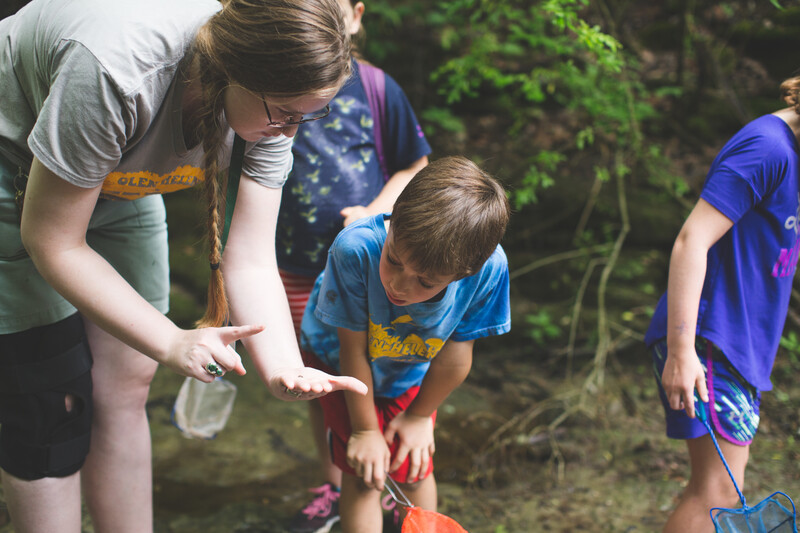 "You can read about this stuff in books and hold up examples in a classroom, but actually being outside and observing how it all fits together for yourself—that's such a powerful way to learn about science," says Stephanie Falzone. She's an alumna of the naturalist training program here. "Plus they're allowed to get muddy, which is a treat." Falzone says the experience and perspective she gained at Glen Helen steered her toward a career in botany. She went on to a master's degree and now works for an environmental nonprofit.
Falzone is one of countless young people who've been shaped by their time at Glen Helen. "A lot of my students had parents who came through Outdoor School when they were kids," says Harris. One former student recently sent her a message on Facebook. "She told me she was at Florida Atlantic University studying marine biology—that her week at Glen Helen as a 6th grader is what set her on a path to becoming a scientist."
Glen Helen is owned by Antioch College in Yellow Springs, Ohio. The college managed the land to protect wildlife habitat, water quality, and the famous yellow spring that gives the town its name (its distinctive color comes from oxidized iron in the water). But though Glen Helen had long been a treasured escape for local nature lovers and a valuable classroom for students from all over Ohio, the land remained vulnerable to development.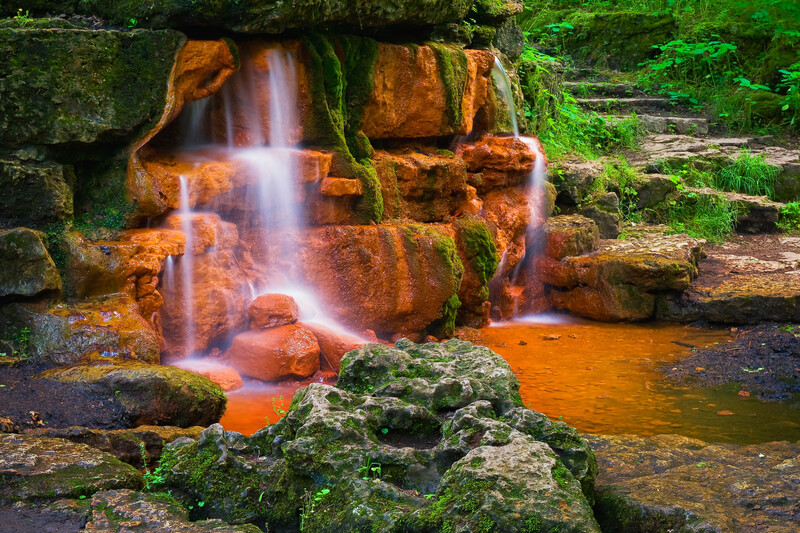 "Over the years, people that love this place have managed to fight off threats to its integrity," says Nick Boutis, executive director of the Glen Helen Ecological Institute. "First it was plans to route a highway through, and then it was a proposal for a municipal sewer." On both occasions, the college and the town came together to steer development away from the preserve.
"After that, people assumed that because those threats were staved off, the Glen was protected," says Boutis. "But really, the only protection it had was habit." Should the college encounter financial trouble, it might have been forced to sell the preserve. "The potential that this place that welcomes more than 100,000 people a year, where so many generations of Ohio kids have spent their first nights away from home and had their eyes opened to nature—the risk that it could simply go away? It made us all very nervous."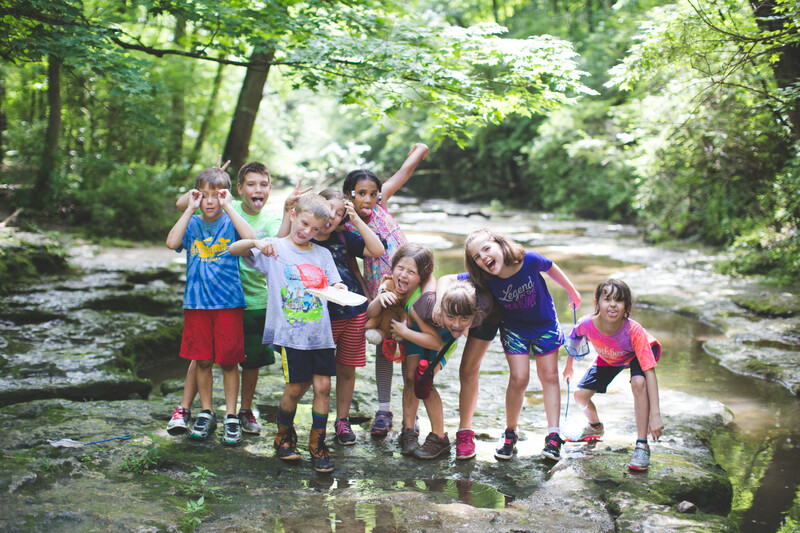 But late last year, The Trust for Public Land helped the Tecumseh Land Trust secure a conservation easement over the entire Glen Helen property—ensuring it will never be subdivided or developed, no matter who owns the land in the future.
"It has been a long struggle, and so many people have poured their hearts into it. I still have pinch-me moments when I realize that it is finally, actually protected," says Boutis. "No doubt, The Trust for Public Land is significantly responsible for seeing that we got it done on our watch."
When Harris thinks about Glen Helen, she remembers the night hikes she took with her students. "At the end, they'd gather in a circle and light a candle. They'd pass the candle around and each kid would have the chance to talk about what they learned that week and what the land had come to mean to them," she recalls. "That always brought me to tears."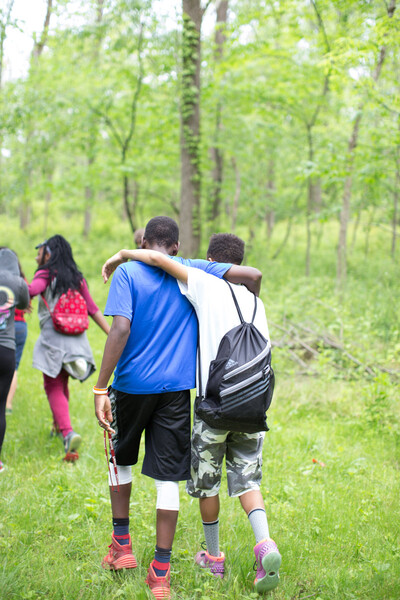 "It's a really special place, to so many people," agrees Falzone. "That piece of land opened a whole new world of plants and animals to me. Environmental education will always be a part of what I do because of my time there. I was so happy when I learned that it will be protected forever."
Get More Stories Like These
Donate to become a member, and you'll receive a subscription to Land&People magazine, our biannual publication featuring exclusive, inspiring stories about our work connecting everyone to the outdoors.
Check Out More Inspiring Stories
See how our supporters are helping us connect people to the outdoors across the country.