There's a new #1 for city parks in America
There's a new #1 for city parks in America
The Trust for Public Land's 2019 ParkScore® rankings are out today, and there's a big shake-up at the top! Washington, DC, climbed into first place, unseating perennial champion Minneapolis, thanks to DC's improvements in park amenities like basketball hoops, dog parks, and bathrooms.
Our annual ParkScore index is the definitive analysis of the 100 largest U.S. cities based on park access, acreage, amenities, and funding. Check out tpl.org/parkscore to see how your city stacks up against the rest. This year for the first time, our ParkScore analysis offers custom insights on park access for nearly 14,000 municipalities across the country, so you can get the facts you need to make the case for parks, wherever you live.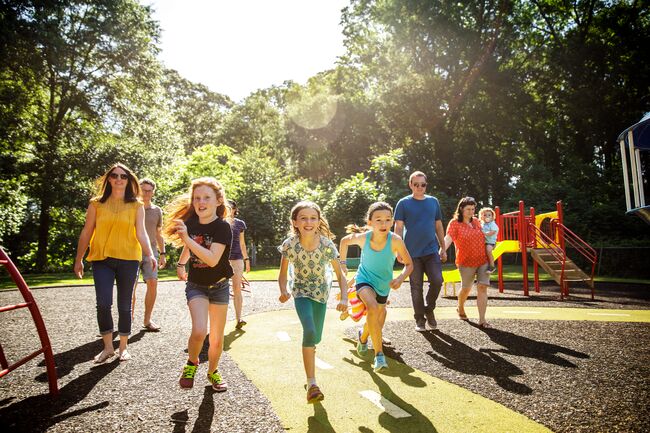 Our analysis also highlights a stark reality: when it comes to open space in this country, all neighborhoods are not created equal. In just our 100 largest cities, more than 11 million people don't have easy access to green space.
Take Meeka Outlaw. She's a lifelong resident of Grays Ferry, a neighborhood in South Philadelphia, and she knows well the need for a safe, healthy place for her nine-year-old son to play. But for more than a decade, the largest park in Grays Ferry sat behind gates locked to the public, off-limits. So Grays Ferry families had to travel multiple neighborhoods away to play ballgames or gather for birthdays and barbecues.
"I want the same exact things as you want for your child. I want my son to be able to go outside and not have to worry about violence," says Outlaw. "I want him to be able to walk to a playground. I want him to have somewhere to go where he can say, this park is so pretty … it looks like those parks that I see on TV. And I live here! That would make him realize that Grays Ferry is a good neighborhood to grow up in."
Today, Outlaw's local park—Lanier Playground—is back open after a complete renovation, one of over a dozen green spaces throughout Philadelphia that we've helped build or reinvigorate. And Philadelphia rose 11 spots in this year's ParkScore ranking, a result of much-needed investments in parks across the city.
Still, city leaders and residents alike know that their work is far from finished. "Philadelphia is experiencing strong momentum in great parks and public spaces. Good city leadership, community involvement, and significant public resources are making this happen," says Kathryn Ott Lovell, Commissioner of Philadelphia Parks & Recreation. "Under the leadership of Mayor Kenney, Philadelphia has a vision that our parks, rec centers, and playgrounds can be catalysts for change, prosperity, connection, and community. We will continue to work to make Philadelphia a city where any resident in any neighborhood can count on having public spaces they are proud of, and that they have a role in shaping."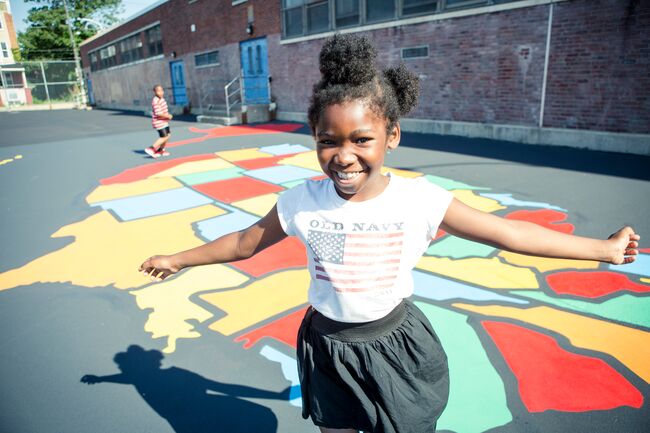 The Trust for Public Land publishes ParkScore rankings every year because we believe everyone, on every block, in every city in America should have a great park within a 10-minute walk of home. And with the powerful data and mapping tools behind the ParkScore analysis, we're now able to pinpoint exactly where investments in open space are needed most.
We can't do this important work without support from people like you. From now through May 31, if you donate to The Trust for Public Land, your gift will be matched dollar-for-dollar up to $250,000.
Get More Stories Like These
Donate to become a member, and you'll receive a subscription to Land&People magazine, our biannual publication featuring exclusive, inspiring stories about our work connecting everyone to the outdoors.
Check Out More Inspiring Stories
See how our supporters are helping us connect people to the outdoors across the country.