Happy birthday to a monumental public lands law
On this day in 1906 Theodore Roosevelt signed the Antiquities Act, granting the president the authority to protect outstanding natural, historical, and cultural resources. Since then, the act has been used to safeguard some of the country's best-loved landscapes, including some—such as Arizona's Grand Canyon and Washington's Olympic Mountains—that eventually became national parks.
Despite the name, the Antiquities Act isn't all ancient history. Nearly every president since Roosevelt has used the act to conserve land, choosing sites that reflect the nation's changing needs. Take the San Gabriel National Monument: established by President Barack Obama in 2014, it encompasses a rugged landscape John Muir once called "thornily savage"—right next door to Los Angeles.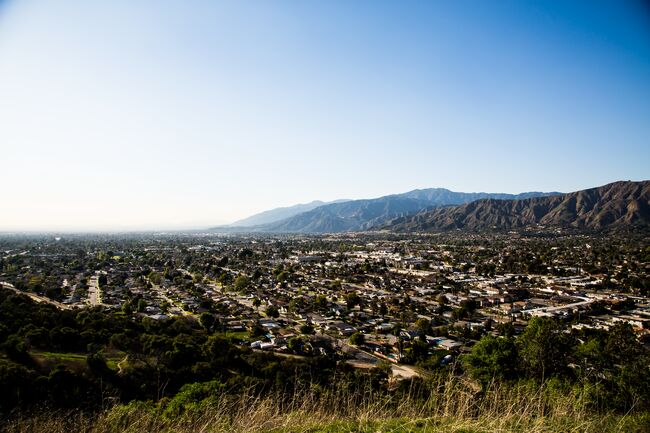 Kids growing up in Duarte, California—a city of 20,000 people in the dense, diverse San Gabriel Valley—have a giant wilderness in their backyards, but many have never set foot there. We're working to improve access to the San Gabriels for all Angelenos. Photo credit: Annie Bang
More than 17 million people live less than two hours' drive from trailhead access to the San Gabriels, making these mountains among the most accessible wild places in the country. For residents of dense, bustling Los Angeles—where many residents don't have a neighborhood park—they're a critical outdoor escape.
That's why The Trust for Public Land is working within the monument boundaries to protect "inholdings" and "edgeholdings": vulnerable sites where development could compromise trail connections and fracture wildlife habitat. Today we're working to conserve 100 acres near a popular trailhead above the Antelope Valley. Here, where the foothills slope up from desert dotted with Joshua trees to a cool, green conifer forest above—what might have been a private estate will soon be part of the national monument.
We're working to add 100 acres to the San Gabriel National Monument, close to the Devil's Punchbowl, a popular hiking and rock climbing spot where the San Andreas Fault has created striking, steep rock formations.Photo credit: Paolo Perrone
Unfortunately, it's not just development that threatens wild places like the San Gabriels. In December 2017, the federal government announced it would shrink four national monuments: Bears Ears and Grand Staircase-Escalante in Utah, Cascade-Siskyou in California and Oregon, and Gold Butte in Nevada. This decision, currently being challenged in court, is an unprecedented and deeply unpopular attack on national monuments—and it undermines the Antiquity Act itself. 
If you think places like the San Gabriels are important, speak up: contact your representatives and tell them you think monuments deserve permanent protection. Consider it a birthday card to a law that's been protecting great places to get outside for more than 100 years.