From the ruins of a private resort, the makings of a public park
From the ruins of a private resort, the makings of a public park
When you hear "Coney Island," your mind probably goes straight to the fanfare and Ferris wheels of the famous New York City boardwalk. But there's actually another Coney Island—in Waconia, Minnesota, about an hour from the Twin Cities.
Like its New York cousin, the long-deserted Coney Island of the West was once a popular summer getaway. Beginning in the late 1800s, vacationers escaping the heat of sweltering Midwest cities—or visiting from as far away as Europe—would arrive by train at the little resort community of Waconia and board a ferry for the island, about a quarter mile off shore.
According to the Minnesota Historical Society, at the turn of the century there were three hotels on the island. Cottages sat beneath towering trees on streets named for famous German writers like Goethe and Schiller. Guests enjoyed Sunday-afternoon concerts and a bowling alley. The University of Minnesota football team even traveled to Coney Island for preseason practice.
But as automobiles became more common and Americans' travel options broadened, Coney Island of the West gradually fell out of favor with vacationers. By the 1960s, the island's buildings were falling into ruin, and the land was divided among multiple owners. Meanwhile, growth in the Twin Cities had turned Waconia into an outer-ring suburb. The bigger population needed more room for recreation: as early as 1999, local Carver County and the Metropolitan Council—which helps plan parks in the Twin Cities region—was exploring the idea of Coney Island as a public open space.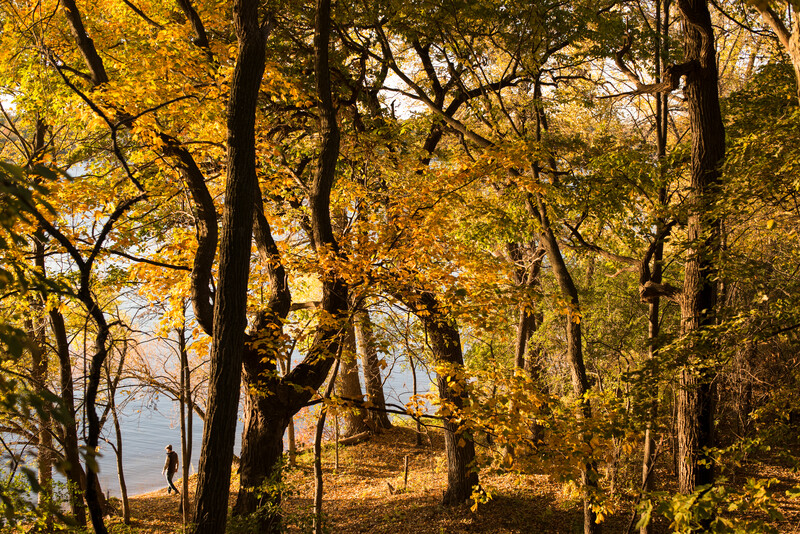 That was the situation when local businessman Norman Hoffman learned that a developer was looking for investors to finance a new resort and retreat center on Coney Island. "He thought he could have weddings out there and conventions and so on," Hoffman recalls. Examining the numbers for the proposal, though, Hoffman quickly concluded that the new resort would have to charge several hundred dollars a night to succeed.
"I thought, that limits the island to people with wealth," Hoffman says, "and that's not right." He had another idea: envisioning the island open to everyone, he began buying up the half-dozen island parcels one by one. Hoffman sought out The Trust for Public Land for help in donating the property. Now, with additional support from the Metropolitan Council, Coney Island will become part of Lake Waconia Regional Park.
"I've been very fortunate," Hoffman says. "I've had a very successful business, and I'm giving back."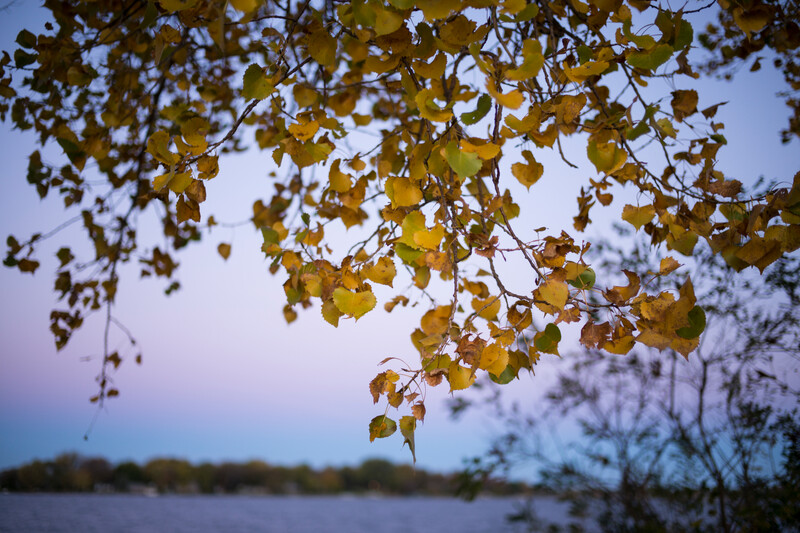 "It's a wonderful opportunity," says Carver County Parks Director Marty Walsh. The island is not yet open for public use, but his team is hard at work on the future park's master plan. Ideas so far include family and group picnic sites, and perhaps campgrounds. Visitors will be able to enjoy nature observation, hiking, and exploring.
"The island has nice tree canopy and an interesting topography," Walsh says. "At its highest point, 40 feet above surrounding lakeshore, it offers great views of the lake and the town."
Of course, another important goal is to interpret Coney Island's colorful history: it's been on the National Register of Historic Places since 1976. At one time, there were about 40 buildings on the island, and park planners must complete an archeological investigation of the ruins before the park can open.
"We hope to get through archeological work in the next month or two," Walsh says "Then the state historic preservation office will come back with guidance for cleanup and enhancement of the historic resources."
If all goes as planned, it won't be much longer before visitors are once again walking the way of Goethe and Schiller streets, listening for echoes of the old Coney Island of the West—no longer a private retreat, but a public park for everyone to enjoy.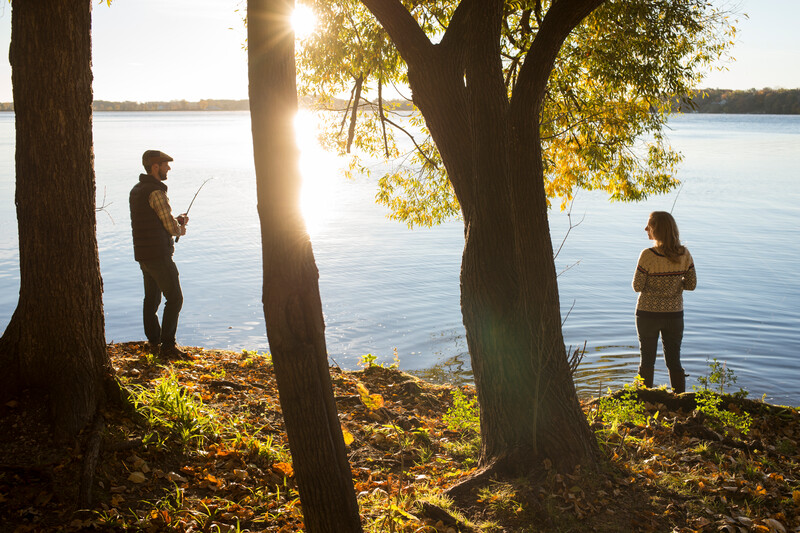 This project was funded in part by the Metropolitan Council and the Minnesota Parks and Trails Fund.
Get More Stories Like These
Donate to become a member, and you'll receive a subscription to Land&People magazine, our biannual publication featuring exclusive, inspiring stories about our work connecting everyone to the outdoors.
Check Out More Inspiring Stories
See how our supporters are helping us connect people to the outdoors across the country.