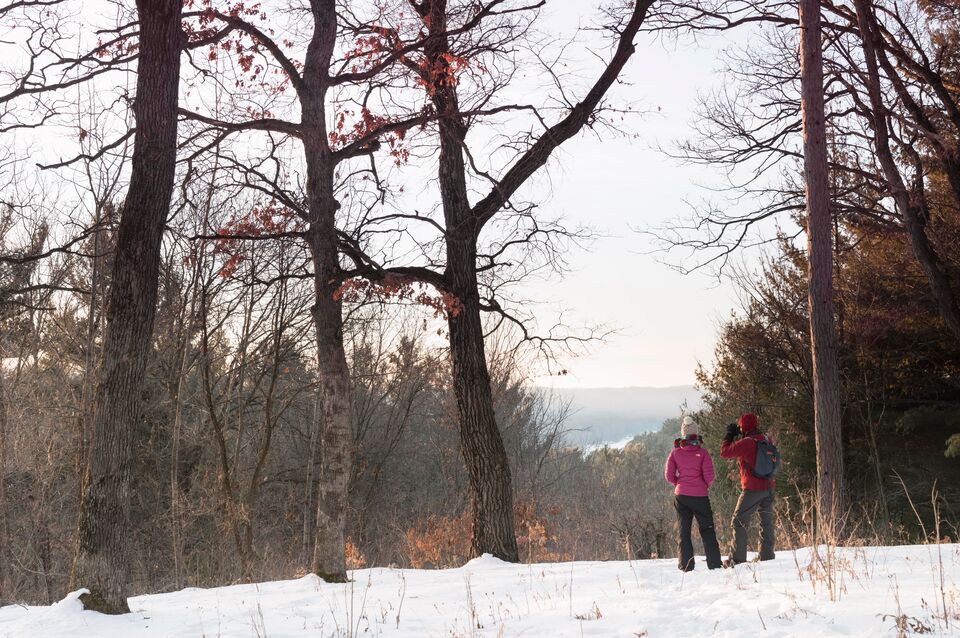 Spanning the border between Minnesota and Wisconsin, the St. Croix River is one of the nation's first federally designated Wild and Scenic Rivers and is home to a diverse abundance of native flora and fauna, rivaling any other location within the great Upper Mississippi River Basin. While the status of the St. Croix as a Wild and Scenic River comes with federal protections, it only applies to a thin ribbon of land directly adjacent to the riverway and more than 75% of the of the watershed remains in private ownership and under threat of development, fragmentation, and conversion to agriculture is substantial.
The landscape of the St. Croix River contains large swaths of unspoiled ecosystems and is in need of protection. Among its rolling barrens and brushlands are a plethora of wildlife, including threatened populations of sharp-tailed grouse and endangered Karner blue butterflies. The pineries of this region thrive and sustain communities with seasonal economic boosts from visitors who come for an array of outdoor activities. A couple of program successes include the Crystal Spring Scientific and Natural Area and the Lawrence Creek Scientific and Natural Area. The St. Croix Watershed is a subprogram of our Minnesota's Rivers program.
Explore our work
Since 1972, The Trust for Public Land has protected more than 3.3 million acres and completed more than 5,400 park and conservation projects.