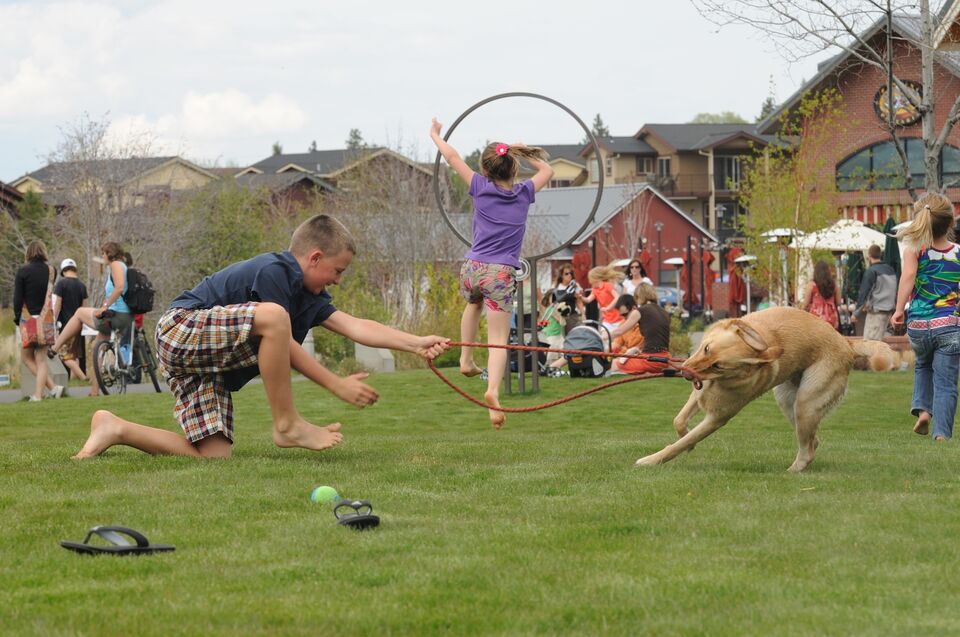 For decades, neighbors and visitors alike enjoyed use of the riverfront greenspace along the Deschutes River in the heart of Bend. Miller's Landing provided close-to-home access to the river where neighbors could walk, swim, and fish. For as long as Oregonians could remember, Miller's Landing felt as much a part of the town's riverfront greenway as publicly owned McKay Park, which lies just across the river. But unlike McKay Park, access to Miller's Landing wasn't guaranteed by public ownership, but allowed by the Miller family who had owned the property for years.
When 37 townhomes were proposed at Miller's Landing, the future of the greenspace was uncertain. Together the landowner, community partners, and The Trust for Public Land acted quickly to secure the funds needed to acquire Miller's Landing and guarantee public access. This year, Oregonians celebrate 10 years of public ownership of Miller's Landing. For decades, visitors from just down the street and across the region have enjoyed weekend family walks, fishing expeditions, and teetering first bike rides along Miller's Landing. Now, in a rapidly growing region, neighbors know Miller's Landing is there to stay. 
Explore our work
Since 1972, The Trust for Public Land has protected more than 3.3 million acres and completed more than 5,400 park and conservation projects.