Martin Luther King, Jr. National Historic Site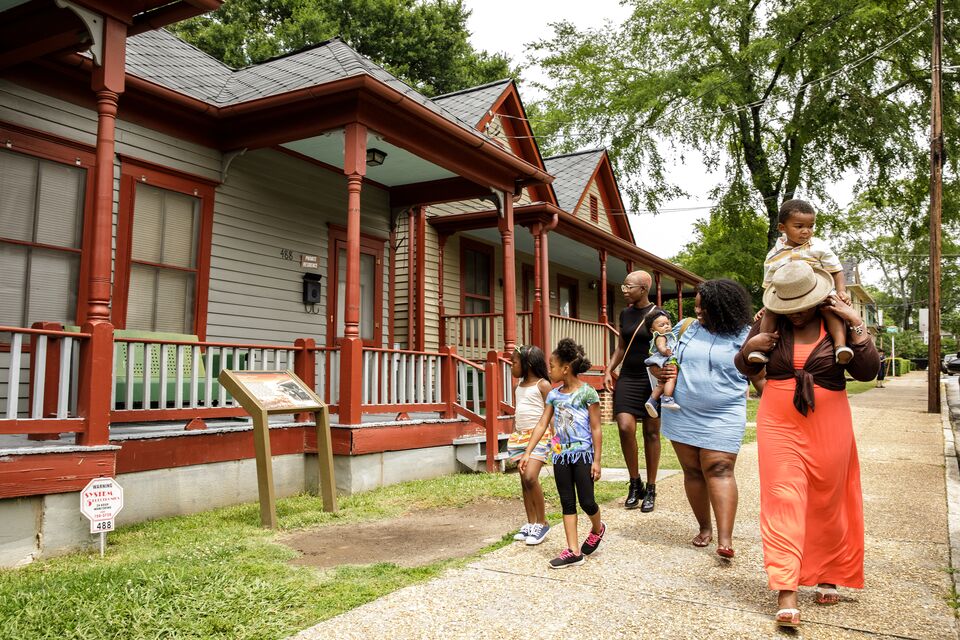 In the late 1970s, the Trust for Public Land purchased five well-worn, single-family homes along Auburn Avenue, near downtown Atlanta, Georgia. Located on the same block as the birthplace and boyhood home of Dr. Martin Luther King, Jr., these properties formed the core of a national historic site named in King's honor. In the next 20 years, TPL helped purchase more than a dozen properties for the park, including a former factory that was demolished to make way for a much-needed new parking lot, and for a pedestrian greenway linking the King district to the nearby Jimmy Carter Presidential Center. In 2008, TPL purchased one of the last properties in the historic neighborhood. Located on the corner of Auburn Avenue just a few houses away from Dr. King's birth home, the property's acquisition was an important final step in preserving the neighborhood as Dr. King would have remembered it. More than a million visitors a year tour the site and the nearby Martin Luther King, Jr. Center for the Study of Nonviolence.
Explore our work
Since 1972, The Trust for Public Land has protected more than 3.3 million acres and completed more than 5,400 park and conservation projects.