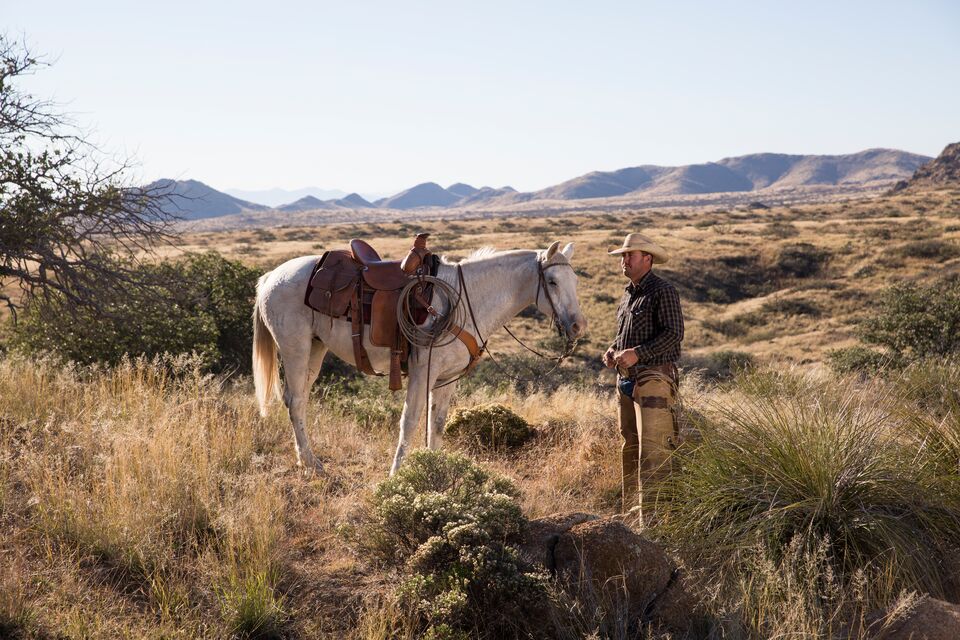 The high-quality native grasslands of southeast Arizona provide critical wildlife habitat in one of the most biologically diverse corners of North America. Birds, bats, deer, and the endangered jaguar are only some of the species that live in and around the Chiricahua and Dos Cabezas mountain ranges, known as "sky island" mountains because of the way they rise abruptly above the surrounding countryside, supporting a diversity of natural habitat. The area is also is home to popular outdoor recreation destinations, such as Fort Bowie National Historic Site and Chiricahua National Monument.
It is here that the owner of the 19,000-acre Cienega Ranch is working on a long-term effort to protect and improve the ranch's grasslands for wildlife and cattle ranching. Techniques the owner has developed to retain water, improve soil, and create new wildlife habitat are already being used to restore other ranchlands across the Southwest.
In July 2017, The Trust for Public Land helped permanently protect more than 6,000 acres of Cienega Ranch with a conservation easement, forever ensuring that they will never be developed or subdivided. Funding for the project came from the Natural Resource Conservation Service of the U.S. Department of Agriculture, with additional project support from the Nina Mason Pulliam Charitable Trust. The owner plans to reinvest the easement funds in additional protection and restoration efforts on these vital sky-island grasslands.
Explore our work
Since 1972, The Trust for Public Land has protected more than 3.3 million acres and completed more than 5,400 park and conservation projects.