Atlanta Community Schoolyards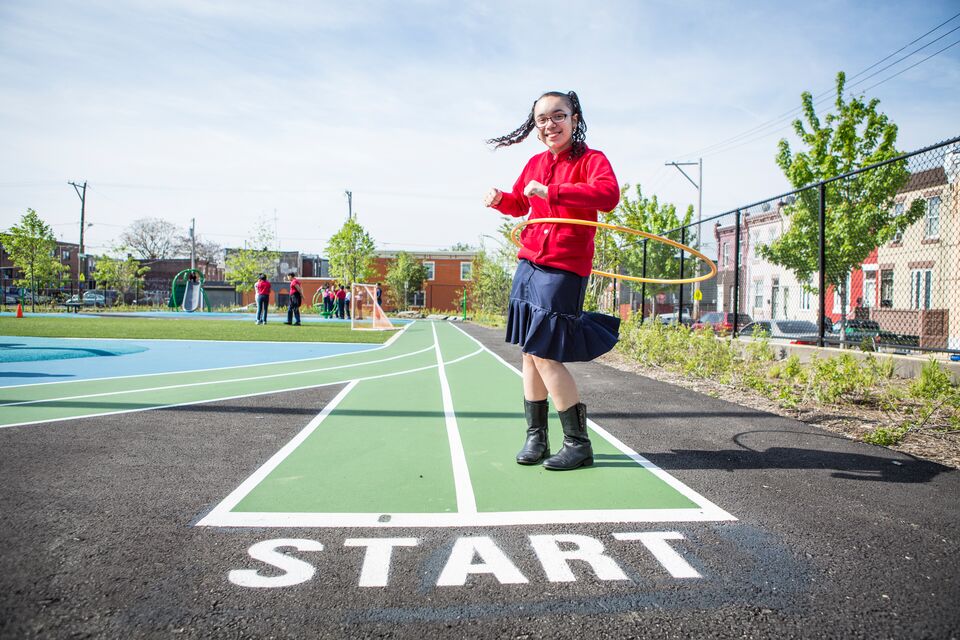 America's schoolyards are packed with potential. In a few places, schoolyards are vibrant community hubs, open to the public after school hours and designed to meet the needs of neighbors as well as students. But in too many communities, schoolyards look more like parking lots than playgrounds, and their gates lock as soon as students head home for the day.
The Trust for Public Land has partnered with Atlanta Public Schools, Urban Land Institute Atlanta, and Park Pride to improve schoolyards and make them accessible to the public when schools are closed. Over the course of three years, we'll work closely with students, teachers, and neighbors in ten Atlanta schools to create more inviting, climate friendly, public spaces for all to enjoy.
While access to parks in Atlanta continues to improve, 29 percent of residents do not live within a 10-minute walk of a park. We'll change that by reimagining schoolyards for public use during non-school hours. Using The Trust for Public Land's ParkScore tool, we identified 20 schools located in Atlanta's most park-poor communities. Our work has started with John Wesley Dobbs Elementary and L.O. Kimberly Elementary. Soon, the students at these schools, and the whole neighborhood, will have access to nature, space to play, and a place to connect with each other.
Explore our work
Since 1972, The Trust for Public Land has protected more than 3.3 million acres and completed more than 5,400 park and conservation projects.