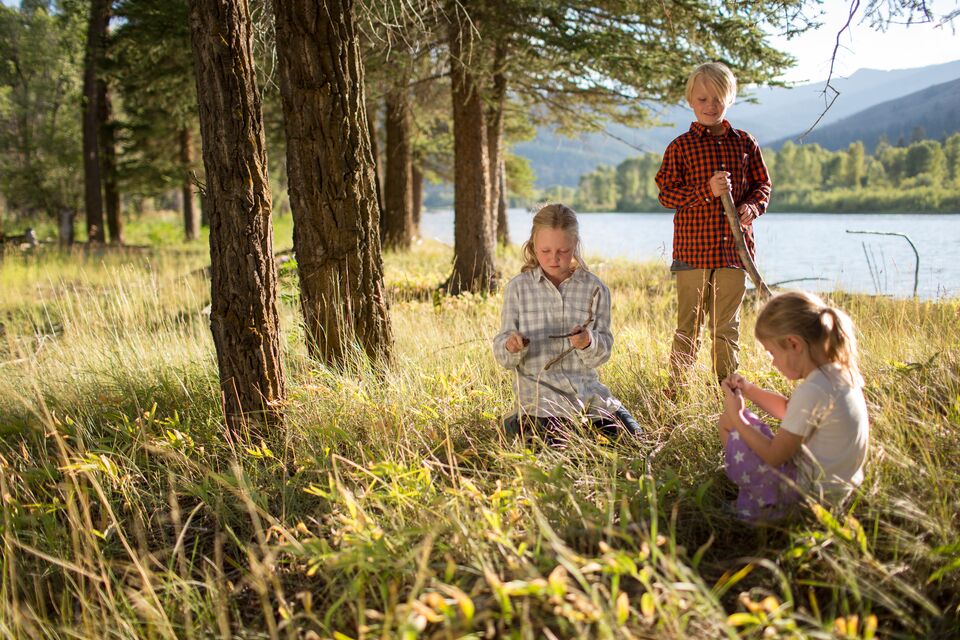 For generations, Astoria Hot Springs was central to the cultural and recreational fabric of Jackson, Wyoming. The natural mineral soaking pools attracted residents and visitors until the late 1990s when the facility was closed to public access and the community lost one of its most-loved outdoor spaces.
In 2012, The Trust for Public Land began working with the local community on plans for a new Astoria Hot Springs with restored soaking pools and a 100-acre riverfront park. Now, thanks to the generosity of more than 500 donors who contributed $6 million dollars to successfully complete the Astoria Hot Springs Park Campaign, construction is underway to create new hot springs pools, an entrance facility, children's playground, lawn, and amenities like a picnic shelter and snack shack. You can follow the park's progress via a live webcam at astoriahotspringspark.org.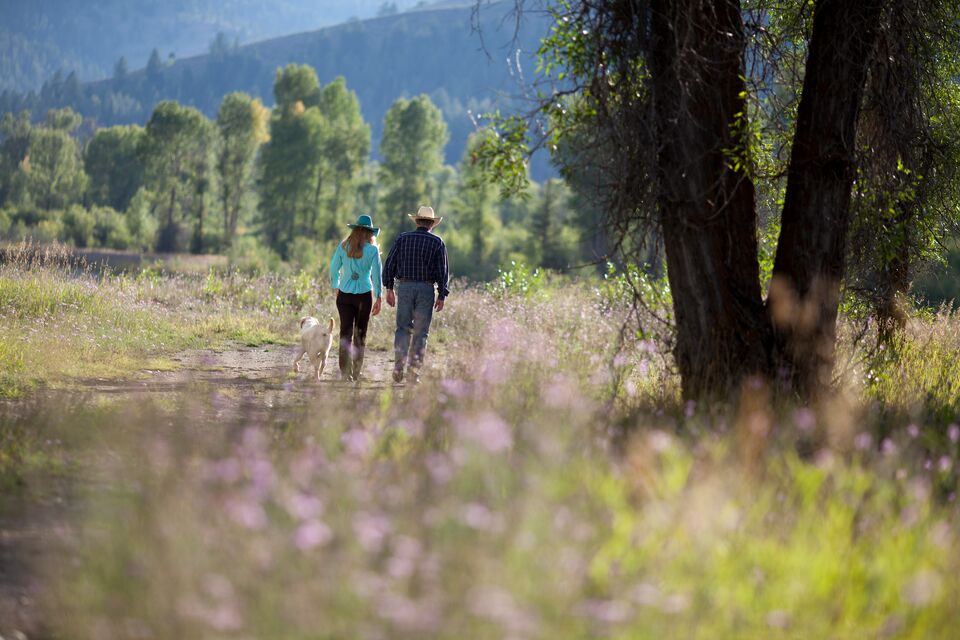 Bob Wachter and Cynthia Wachter walking with their dog in the proposed Astoria Hot Springs park in Teton County, Wyoming. 2014, WY, Parks for People, Teton, Hoback, 14885 Sporting Club Rd. Lake | Meadow | Rural/Agriculture | Recreation | Animals/Wildlife | Mountains, David StubbsPhoto Credit: ©David Stubbs 2014
The park, slated to open mid-2020, will be owned and operated by The Astoria Park Conservancy, a local non-profit The Trust for Public Land helped to establish.
Nestled within a scenic riparian landscape with nature trails and picnic spots, Astoria Hot Springs Park will renew your body and soul, as well as the bonds between family, friends, and neighbors. Easy to get to, yet far removed from the hustle and bustle of daily life, Astoria Hot Springs Park is located on the bank of the Wild & Scenic Snake River, 15 miles south of Jackson and 15 miles north of Alpine. Come have some fun the in the hot springs, we can't wait to see you at Astoria!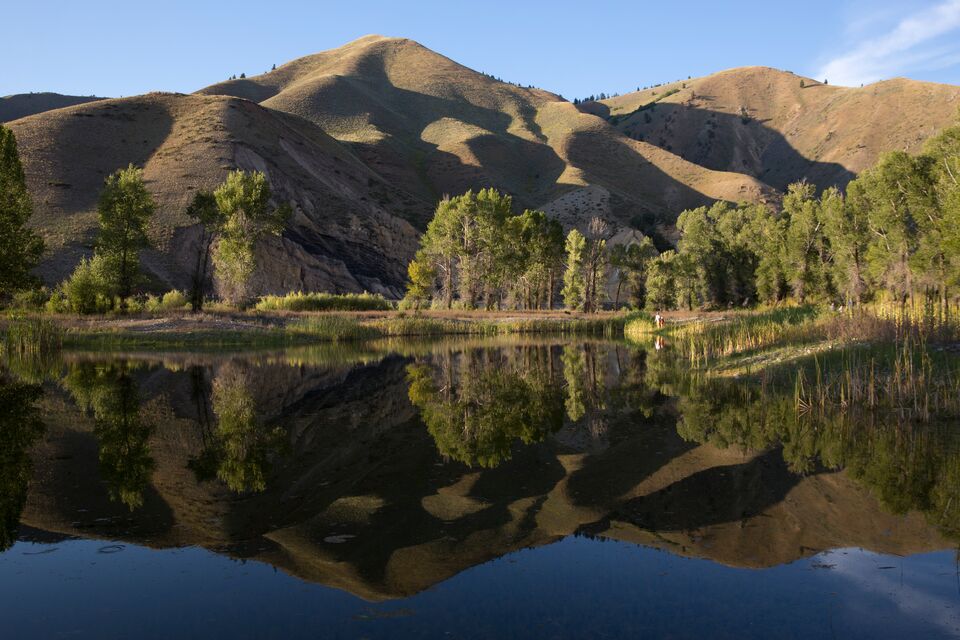 Photo credit: David Stubbs