How one kid found his sport—in 'The Call of the Wild'
How one kid found his sport—in 'The Call of the Wild'
It all started with The Call of the Wild.
Spencer Bruggeman was 11 when he read Jack London's classic tale about a sled dog in gold rush-era Alaska. London's stories have inspired generations of young readers, so he probably wasn't the first kid to finish the book and ask his parents if he could start racing dogsleds. What's more unusual is that they said yes.
Brett and Suzette Bruggeman were already on the lookout for creative ways to help their son get active outside: he has a vascular condition that makes it hard for him to accumulate muscle on one of his legs. "Spencer had been out for football and some of the traditional sports in school, but he was getting frustrated with those," says Brett. "So when he asked us about dogsledding, we said, 'Might as well give it a try.'"
No one in the family knew anything about mushing (beyond what'd they'd gathered from Jack London). So Brett and Spencer paid a visit to the home of a musher who lives near their home outside Great Falls, Montana. He showed them how to line up the team of dogs and harness them to the sled, where to stand on the runners, and how to steer. Then they were off.
"Our first run was a bright, moonlit night—we didn't even need lights," Spencer remembers. "After we hit the trail, it got so quiet. The dogs were all working together. It was a really magical feeling, running with them."
Brett hasn't forgotten that first ride, either. "We got hooked right away."
The father-son duo adopted their own dogs and started entering races in Montana and Wyoming. These days they're winning quite a few events—but their real pride and joy is the family kennel, Skinny Leg Sled Dogs. Together, Brett and Spencer now care for about 40 animal athletes, all of which they know by name. "You really get to know them when you're out on long races or trips," Spencer says. "You get close to them and learn their personalities."
Brett and Suzette are proud of Spencer's dedication to the dogs, and impressed with his skill. "He's a better musher than me," says Brett. "He stays calm and quiet when he's on the sled, even in difficult situations—we've been out in some serious blizzards, but he doesn't get worked up. The dogs feel that and they respond really well to him."
For his part, Spencer acknowledges he doesn't know many other 15-year-olds who put so much time into their hobbies. "It feels good to accomplish something and be good at it, considering my birth defect," he says. "I like always having something to work toward."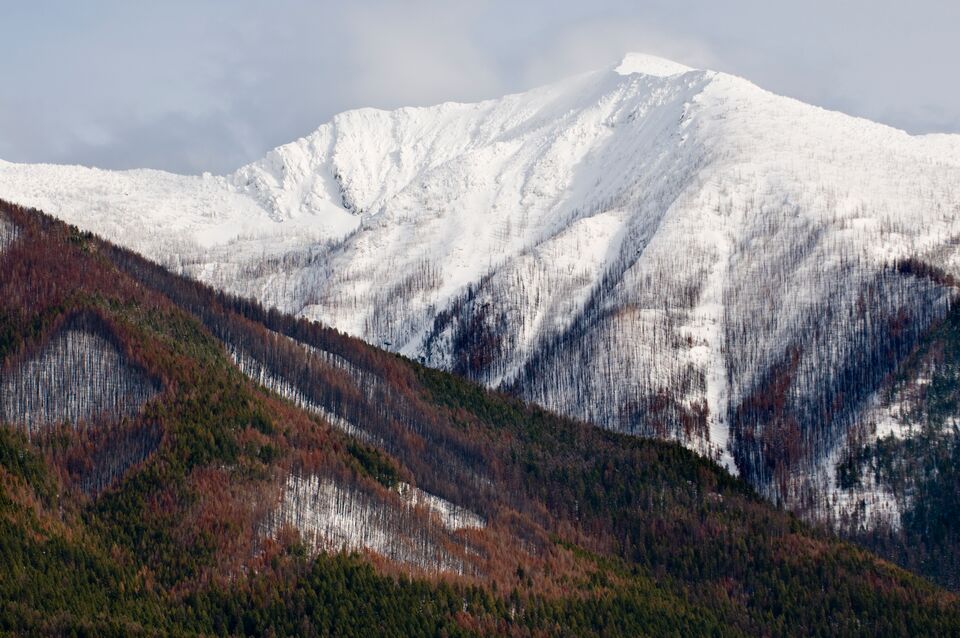 This past weekend, Spencer was the youngest-ever musher to compete on the 300-mile course at this weekend's Race to the Sky, an annual event in Montana's Seeley-Swan Valley. Situated between the Mission Mountains and the Swan Range, the valley is a beautiful—and challenging—spot for a race: it's a qualifier for the Iditarod up in Alaska, drawing teams from around the country. Even so, Race to the Sky has a community feel. Neighbors rally behind their hometown dogs and mushers, and about a hundred volunteers help everything run smoothly. Racers even visit local classrooms to introduce students to their sport—and their canine teammates.
Brett and Spencer say running the kennel together has helped them stay close—although these days, Spencer is starting to hear the call of college. He admits he'll probably have to put racing on hold while he gets his degree, but he's hoping to race the Iditarod first. In the three years before he'll be old enough to enter, he'll have a training partner he can rely on. "My dad and I have been in a few situations with our dogs where we've had to put our lives in each other's hands," Spencer says. "And through that I've learned that we can trust each other pretty much unconditionally."
Get More Stories Like These
Donate to become a member, and you'll receive a subscription to Land&People magazine, our biannual publication featuring exclusive, inspiring stories about our work connecting everyone to the outdoors.
Check Out More Inspiring Stories
See how our supporters are helping us connect people to the outdoors across the country.