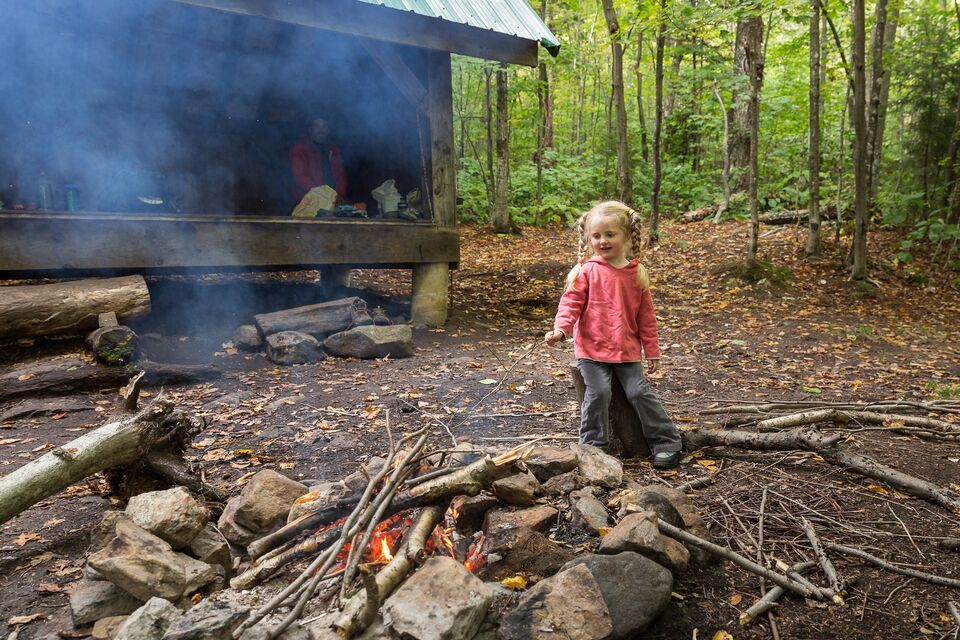 Encompassing 2,800 acres of dense forests, headwater streams, and scenic peaks, Rolston Rest is the largest inholding in the Green Mountain National Forest and serves as the viewshed for the nearby iconic Appalachian National Scenic Trail. Though privately owned, the property has long been a popular destination for hikers, hunters, and skiers. It hosts three miles of the Long Trail and two miles of the Catamount Trail, and is home to Rolston Rest Shelter, a popular overnight stop. It also supports habitat for bear, moose, deer, and threatened northern long-eared bat.
Also located on the property was a lodge that we planned to convert into a backcountry hut in partnership with Vermont Huts Association. Unfortunately it was burned to the ground by arsonists in January 2018. The Trust for Public Land and Vermont Huts Association are exploring the possibility of rebuilding a cabin at the same site.
The Trust for Public Land has recently purchased Rolston Rest, and will transfer the land to the U.S. Forest Service for permanent protection once all of the public and private funds have been secured. Adding the property to the Green Mountain National Forest will shield the land from the threat of development and forever guarantee public access.
Explore our work
Since 1972, The Trust for Public Land has protected more than 3.3 million acres and completed more than 5,400 park and conservation projects.