Rio Grande del Norte National Monument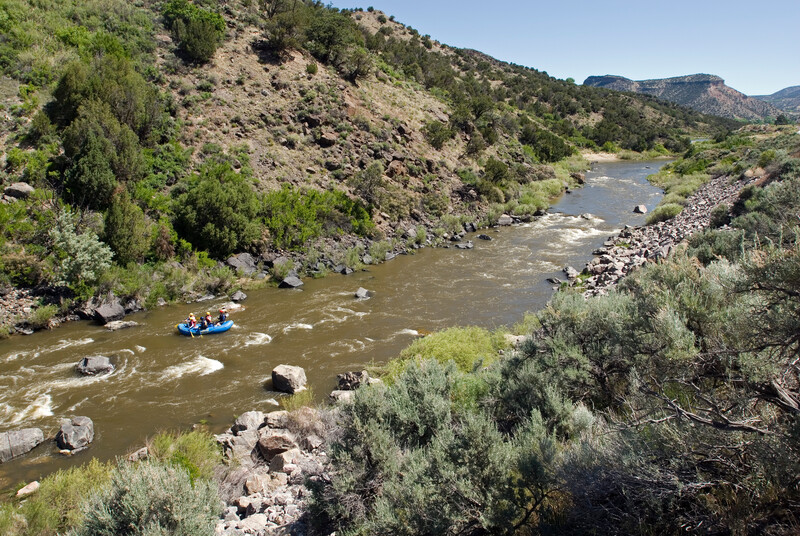 For generations, Native American and Hispanic people have used the scenic, mountainous land northwest of Taos for hunting, grazing, and the gathering of herbs, medicinal plants and firewood. In 2013, President Obama created the Rio Grande del Norte National Monument, protecting some of this land for its scenic values, to protect access by local residents, and to support an emerging recreation economy in a region popular with sightseers, hikers, campers, and river-runners.
In 2016, with support from local residents, The Trust for Public Land added a key 2,500-acre parcel to the monument. Cradled among massive mountains—Cerro de la Olla, Cerro Chiflo, and Cerro Montosa—this dramatic landscape lies only a mile from where the Red River joins the Rio Grande in a scenic 800-foot canyon. In addition to preventing potential development, preservation of the rugged, wide-open landscape significantly improved public access to the interior of the monument. 
The enlargement of Rio Grande del Norte National Monument was made possible by the LOR Foundation, which supported purchase the land in advance of its final protection by the Bureau of Land Management through a grant from the federal Land and Water Conservation Fund.
Explore our work
Since 1972, The Trust for Public Land has protected more than 3.3 million acres and completed more than 5,400 park and conservation projects.