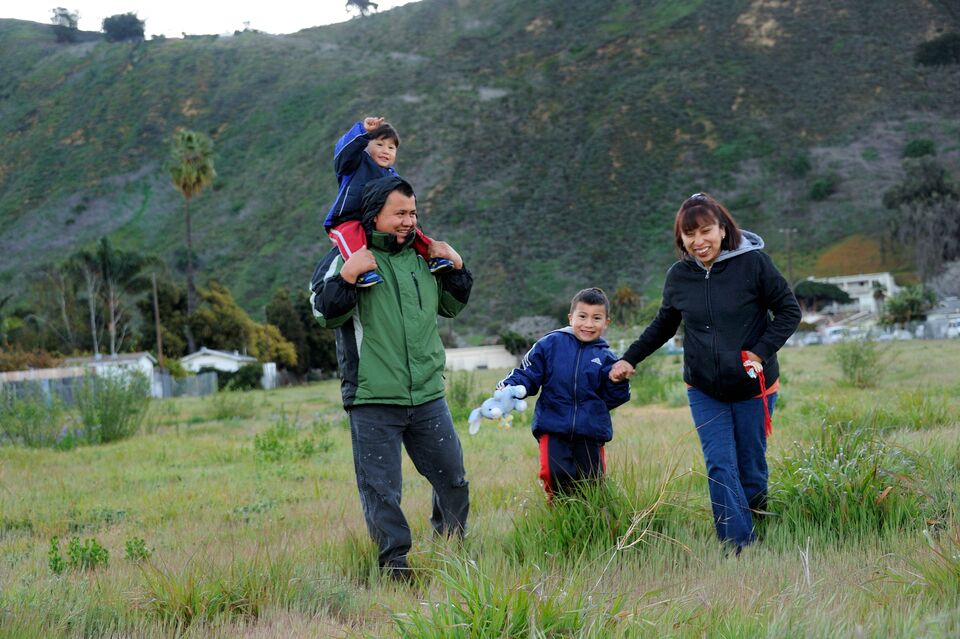 The people of Ventura's Westside neighborhood needed a park. But with little open space and a very limited budget, they waited years for the right opportunity. Finally, in 2012, a former auto-body shop—two acres with park potential—came onto the market. The Trust for Public Land helped the city acquire the property for the public.
Today the site is bare earth behind a chain-link fence—but that's soon to change. We are looking forward to working with the city and local residents in a series of workshops to design a park with the features the neighborhood wants most. Plans could include a playground, garden, trails, a Fitness Zone® outdoor gym, and picnic benches—everything the neighborhood needs for a central gathering place to play, exercise, and socialize.
Related Videos
Kellogg Park 3D animation walkthrough
Take a virtual walk through the future Kellogg Park where you'll find a public amphitheater doubling as a stormwater detention basin, an open turf area, native plantings, exercise equipment, playground, and community garden. Park design and video created by Pacific Coast Land Design.
Explore our work
Since 1972, The Trust for Public Land has protected more than 3.3 million acres and completed more than 5,400 park and conservation projects.