Parks for People—Bay Area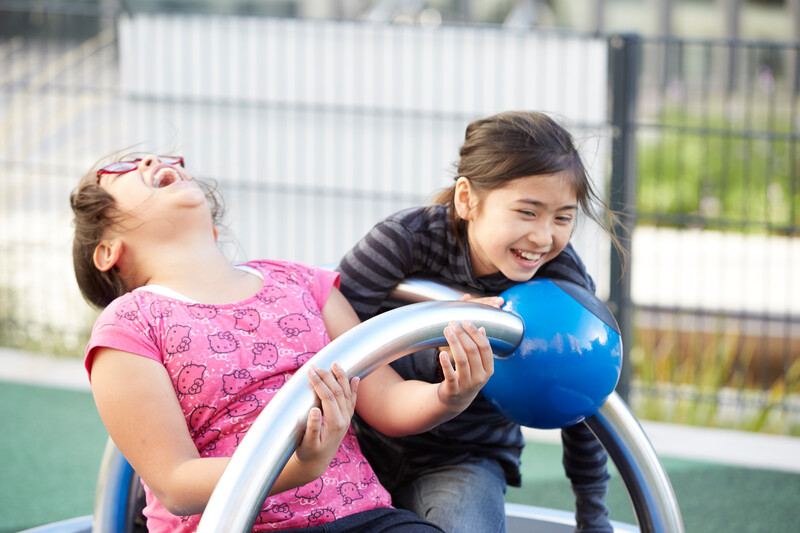 Less than half of all Bay Area children 15 years old and younger live within walking distance of a park. For these children, outdoor play spaces are streets and vacant lots–and that's if they get outside at all.
In San Francisco, our Parks for People initiative is transforming worn-out local parks into vital community resources that promote neighborhood health and sustainability. We focus on:
Park planning
Our team is leading the way in establishing a parks program that uses sophisticated research and GIS mapping techniques to pinpoint areas of need, and then engages the local community in every aspect of park design and stewarding.
Community-centered design
Our hands-on design process with local residents ensures that the space reflects the unique character and needs of the community it will serve, setting it up for long term success. Wherever possible (and often at the request of the community) our designs incorporate green building practices and other environmentally friendly features such as living roofs and rainwater catchment systems.
Fundraising
Strong partnerships are at the core of our most successful parks, and park funding is the basis of many of our partnerships. The majority of our parks bring together funds from public agencies; federal, state, and local governments; private foundations; corporations; and individuals.
Explore our work
Since 1972, The Trust for Public Land has protected more than 3.3 million acres and completed more than 5,400 park and conservation projects.