Can Looking to the Past Protect the Future of Maine's Woods?
Communities around the state are taking control of their own forests again.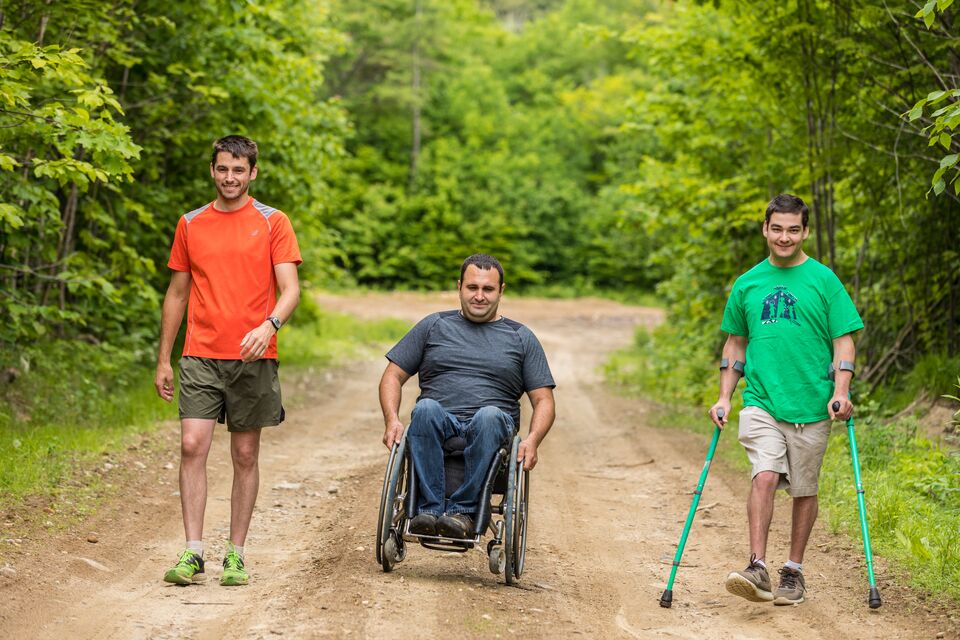 Three men explore the new Bethel Community Forest in Bethel, Maine.Photo Credit: (C) Jerry and Marcy Monkman
In Kingfield, home to fewer than a thousand people, generation after generation has paddled and fished on Shiloh Pond. The pond is small but deep, nestled in foothills about a half-hour's drive from Sugarloaf ski resort. The surrounding woods are mostly young, but some mature groves near the shore may never have met a saw —  a rare thing in Maine. An ecologist with the state's Natural Areas Program visited last year and cored a hemlock. It was 180 years old. She also noted two sugar maples, each about a meter in diameter, and estimated they must have been at least 200 years old. Together, pond and forest provide habitat for bears, beavers, kingfishers, loons, and wood frogs, plus the brook trout that lure local fly-fishermen...