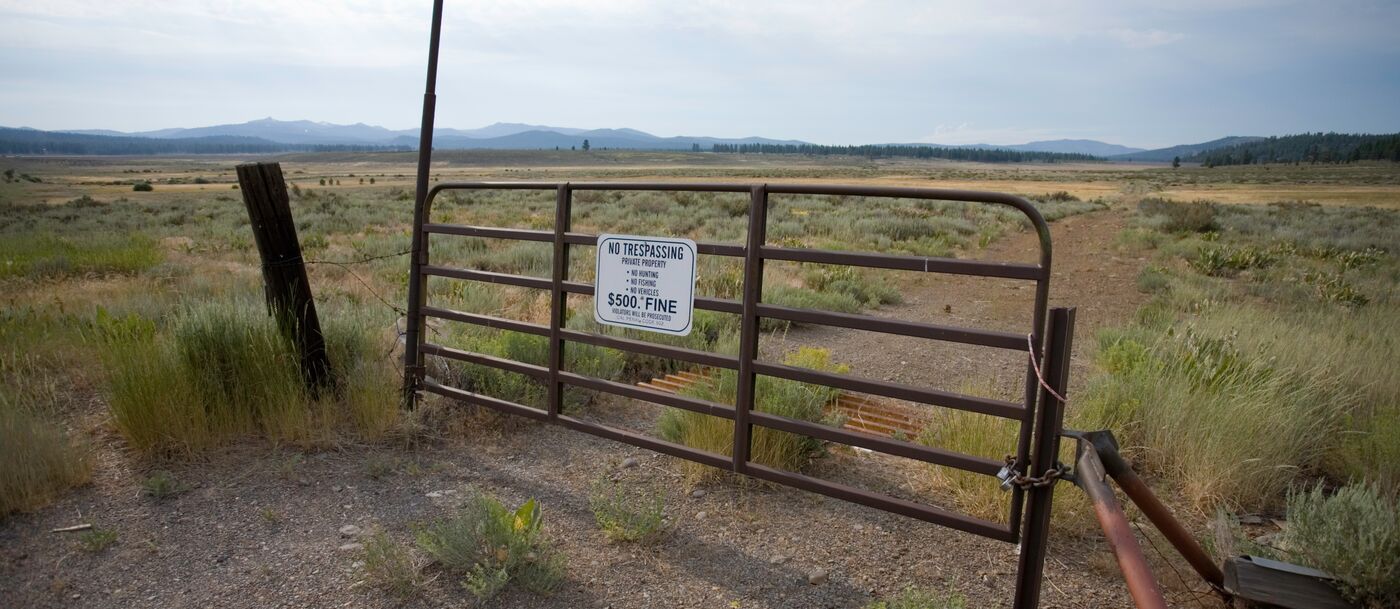 Millions of acres of public land are blocked by private property. We're changing that.
Each winter, Janet Drake ventures out from her home in Phoenix to hunt in the Sky Islands. This remote region of southern Arizona is named for the isolated mountain ranges that punctuate expanses of grasslands and canyons. Differences in rainfall and temperature between mountains and valleys make the Sky Islands one of the most diverse ecosystems on the continent. "There's a huge range of animals in that area—bear, bobcat, mountain lion, deer, and bighorn sheep," says Drake.
Drake has been hunting in the Sky Islands for over 25 years. For most of that time, some of her favorite areas to visit were the Aravaipa Canyon Wilderness and the Santa Teresa Wilderness, northeast of Tucson. And her most cherished hunt, when she is fortunate enough to draw a tag from Arizona Game and Fish, would be for the iconic desert bighorn sheep. She and her husband Gary would navigate their Jeep through a network of dirt roads that led to the edge of the wilderness, then head out on foot to track animals over miles of rugged country. Remote, peaceful, and incredibly scenic, this landscape was "everything you'd appreciate about an area away from large civilizations. There are plenty of animals back there that have never seen a human," Drake says.
Aravaipa Canyon WildernessPhoto credit: Bureau of Land Management
The roads that hikers, equestrians, and hunters used to reach the wilderness boundary traverse a private ranch, the Cross F. The longtime owners left their gates unlocked, allowing the public to get across their ranch en route to the public land beyond. But about ten years ago, the ranch changed hands and the new owners exercised their rights to keep their ranch roads closed. "Suddenly, the gate had a lock on it, and you couldn't get through," says Drake.
Pretty much overnight, the Drakes—and everyone else who'd gotten to know and love this wild landscape—lost access to about 40,000 acres of public land.
Unfortunately, Cross F isn't an isolated case. Arizona Game and Fish reports that access to over 4 million acres of public land in the state is blocked by locked gates or "No Trespassing" signs. Throughout the West, nearly 16 million acres owned by the American people and managed by the Bureau of Land Management, the National Park Service, the U.S. Forest Service, and state governments are inaccessible to the taxpayers who fund their maintenance.
Lots of landowners in the West are feeling the strain of fifty million new residents over the past few generations, leading more of them to stop allowing access to public lands through their private property, says Arizona Trust for Public Land Project Manager Michael Patrick. "In recent decades, the tradition of informal access has been on the decline, where folks were long accustomed to free rein for hiking, hunting, fishing, and snowmobiling."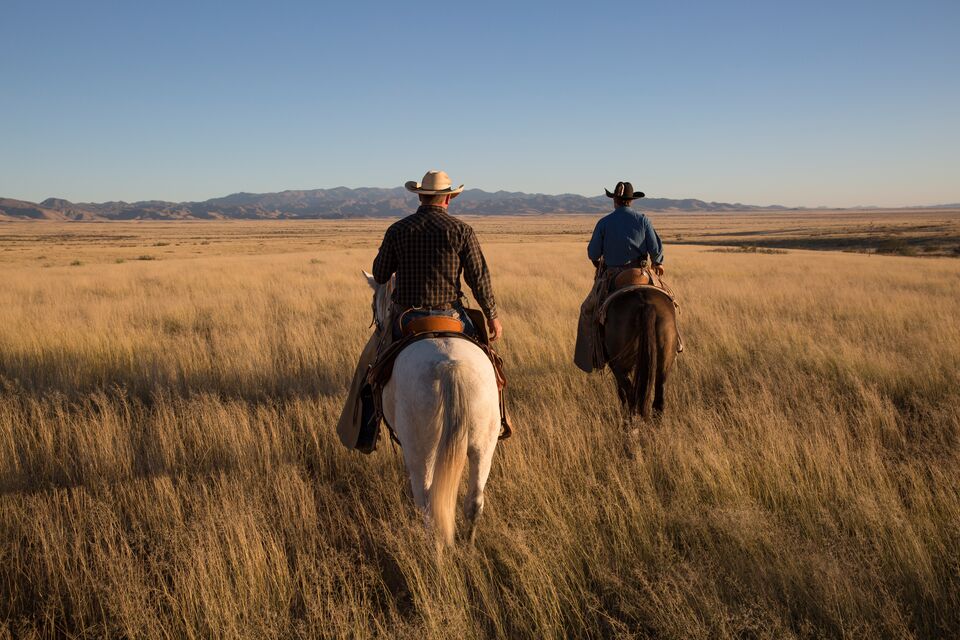 Trust for Public Land supporters have helped protect wildlife habitat and public access throughout the Sky Islands, including the 30,000-acre Cienega Ranch, not far from Cross F.Photo credit: Chris Hinckle
Public lands often make up the economic and cultural backbone of rural communities, and guaranteeing the future of these places is critical to ensuring the stability of many small towns. At the same time, it's not fair to expect private landowners to shoulder a tradition carried over from a bygone era, when so many other realities of life in the West have changed.
From the Ala Kahakai National Historic Trail to Zion National Park and hundreds of places in between, we work alongside local communities to identify access problems, and partner with landowners and public agencies to transfer properties to public ownership or create legal agreements ensuring permission to cross private land. "It's a very targeted, strategic approach to land conservation: we look for opportunities where protecting a small amount of land can guarantee access and connection to much bigger areas," says Patrick.
The Cross F Ranch presents one such opportunity. These days, we're working with the landowner on a plan to acquire the ranch and transfer ownership to the Bureau of Land Management and the United States Forest Service. It's the latest in our years-long efforts to improve access to the outdoors in the Sky Islands, and protect important wildlife habitat. 
The project is getting crucial support from local hunters like Janet and Gary Drake, who are on the board of the Arizona Desert Bighorn Sheep Society, and who also run the nonprofit 1. 2. 3 Go, which creates opportunities for youth to experience the outdoors through backpacking, canoeing, and volunteering on habitat restoration projects. The Arizona Desert Bighorn Sheep Society has made a donation in support of the Cross F project.
Desert bighorn sheep roam the Aravaipa Canyon Wilderness.Photo credit: Bureau of Land Management
Drake says it's important to prevent the ranch from development that could impede the ability of sheep, deer, and other wildlife from moving freely across the land to access the habitat they need to survive and thrive. "There's a strong connection between conservation and hunting," Drake says, pointing out that the state's wildlife management and conservation agency is funded by fees paid by hunters, archers, and anglers.
Drake says she's hopeful the Cross F project will succeed. She's looking forward to getting back out into the place that's taught her so much: about wildlife and how they survive, and about self-reliance and preparation to stay safe in remote places like the Sky Islands. And she's eager for youth involved with 1. 2. 3. Go to explore the wilderness that's been off-limits for most of their lives.
"A whole generation of kids has never known about this area," Drake says. "It's just been closed for too long."
Want to be part of the effort to unlock public lands across the country? Now is a great time to join The Trust for Public Land: if you give before December 31, your gift will be matched dollar for dollar. Donate today.